FM Projects RACING Exhaust for the Ducati Panigale 1199 / 1299
---
Brand: FM Projects
Product Code:

FMD003RKS

Availability:

4-6 Weeks

Stock Quantity:

0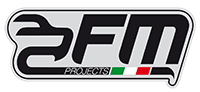 This All New Undertail 2-2 complete system for the Ducati 1299/1199 Panigale, by the new Italian exhaust manufacturer FM projects, was made in collaboration with the Barni Racing Team (CIV SBK + SUPERSTOCK1000 FIM CUP- ITALIA)! This system currently holds the record on a 1299 on the Mugello circuit at 329km/h!!!

It takes about 36-hours (by hand) to make each one which makes each system very exclusive and one of a kind.

Through the innovative manifold system, in conjunction with a specially tuned mapping, the enormous peak is + 13.3 HP (standard measurement at the rear wheel), which stretches across the entire RPM range. Also the torque is increased by approx. + 10nm (7.38 ft lbs).

The complete system consists of 2 tapering from round to oval Prism mufflers. The exceptionally beautiful End Caps are the CNC machined aluminum.

The completely made of stainless steel manifold is TIG welded, which makes very smooth welds with a perfect finish guaranteed without Irregularities inside and outside - which contributes not just for looks, but is also crucial to the performance! This complete system is available as a pure racing version (not Euro street legal), but the volume can be adjusted by means of the db killers supplied with the kit.

Header Ø: max. 60 mm Total weight: 4.8 kg (10.6 lbs)
IMPORTANT NOTES:
1) A partial Titanium version is available and includes Titanium Mufflers, and Connecting pipes - rest of system must remain stainless.

2) Lower radiator fan must be removed Tu use this system, However, you can Keep the Fan if you use the OE 1199 Horizontal Headpipe - If you have a 1299, you must Purchase the 1199 OE Pipe from Ducati (or source it from somewhere) - this is because it is a shorter pipe than the 1299 one.

3) Passenger Foot rests are deleted.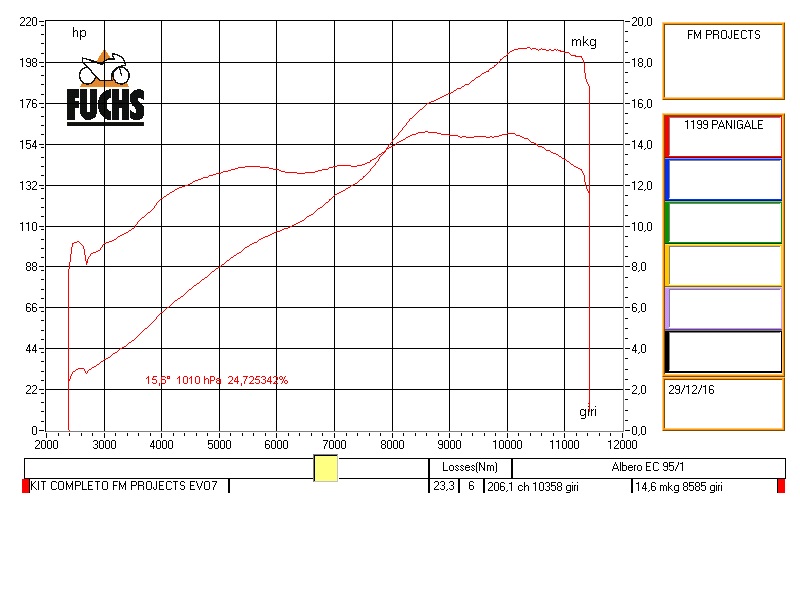 | Make | Model | Years |
| --- | --- | --- |
| ducati | 1199 panigale | 2012 - 2014 |
| ducati | 1199 panigale r | 2013 - 2017 |
| ducati | 1199 panigale s | 2012 - 2014 |
| ducati | 1299 panigale | 2015 - 2017 |
| ducati | 1299 panigale R FE | 2017 - 2018 |
| ducati | 1299 panigale s | 2015 - 2017 |
| ducati | 1299 superleggera | 2017 - 2017 |
| ducati | superleggera | 2014 - 2014 |