"The Fine Print"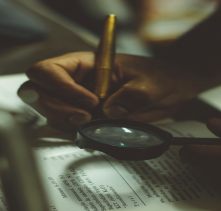 BellissiMoto and BellissiMoto.com Terms and Conditions of Service and Web Site Usage
Welcome to BellissiMoto's website, BellissiMoto.com. By use of this website, you are agreeing to comply with and be bound by the following terms and conditions, which together with our privacy policy, govern BellissiMoto's relationship with you in relation to this website and our services. The term "BellissiMoto" or "us" or "we" refers to the owner of the website, whose registered office is 6175 S Pecos Road, Las Vegas, NV 89120 and registered business name is "BellissiMoto, Ltd." The term "you" refers to the user or viewer of our website. "This site" refers to BellissiMoto.com.
THE USE OF THIS WEBSITE and THE use of our services are SUBJECT TO THE FOLLOWING TERMS OF USE:
The content of the pages of this website is for your general information and use only. It is subject to change without notice.
Neither we nor any third parties provide any warranty or guarantee as to the accuracy, timeliness, performance, completeness or suitability of the information and materials found or offered on this website for any particular purpose. You acknowledge that such information and materials may contain inaccuracies or errors and we expressly exclude liability for any such inaccuracies or errors to the fullest extent permitted by law.
Your use of any information or materials on this website is entirely at your own risk, for which we shall not be liable. It shall be your own responsibility to ensure that any products, services or information available through this website meet your specific requirements.
This website contains material which is owned by or licensed to us. These materials include, but are not limited to, the design, layout, look, appearance and graphics. Reproduction is prohibited other than in accordance with the copyright notice, which forms part of these terms and conditions.
All trademarks reproduced in this website, which are not the property of, or licensed to the operator, are acknowledged on the website.
Unauthorized use of this website may give to a claim for damages and/or be a criminal offense.
From time to time this website may also include links to other websites. These links are provided for your convenience to provide further information. They do not signify that we endorse the website(s). We have no responsibility for the content of the linked website(s).
Your use of this website and any dispute arising out of such use of the website are subject to the laws of the United States of America.
ERRORS
In the event that a BellissiMoto product is mistakenly listed at an incorrect price, BellissiMoto reserves the right to refuse or cancel any orders placed for product listed at the incorrect price, or for orders in which the total has been calculated incorrectly. BellissiMoto reserves the right to refuse or cancel any such orders whether or not the order has been confirmed and your credit card charged. If your credit card has already been charged for the purchase and your order is canceled, BellissiMoto shall issue a credit to your credit card account in the amount of the incorrect price.
WARRANTY & Installation
NO WARRANTY EXPRESSED, WRITTEN, OR IMPLIED is made on any products made or sold by BellissiMoto. BellissiMoto is a parts distributor and does not offer any warranties on products. Manufacturer warranties may exist for products sold by BellissiMoto, and we are happy to assist you with any warranty claims with the manufacturer directly. All descriptions given on this site as to function are for reference only and are not a guarantee. BellissiMoto cannot assume any responsibility for personal injury, labor or other injury arising out of the use of any product manufactured or sold. BellissiMoto shall not, under any circumstances, be liable for any special, incidental or consequential damages, including but not limited to damage or loss of life, health, goods or claims of customers of the purchaser which may arise and or result from the sale, installation or use of these products. Any information provided by BellissiMoto via website, phone, fax, e-mail, or printed or any other form of installation instructions, is only for non-authoritative reference, and is not a substitute for the services of a professional, certified mechanic. We recommend you pay a licensed professional for installation services.
By purchasing, using, or installing any products from BellissiMoto, the purchaser agrees to all of these terms.
EMMISSIONS AND STREET USE LAWS
Aftermarket parts modifying motorcycle emission control systems including but not limited to exhausts, fuel controllers, smog block-off plates, (Racing Parts) are legal for closed-course competition use only. By purchasing from BellissiMoto, you acknowledge that Racing Parts are legal only for closed-course competition racing use and You agree not to use Racing Parts on a licensed street vehicle. BellissiMoto cannot verify usage of these aftermarket parts and cannot be held responsible for misuse. It is your responsibility to comply with all applicable laws.
INDEMNIFICATION
You agree to defend, indemnify, and hold harmless BellissiMoto and its affiliates and subsidiaries, affiliated companies, co-branders, other partners, and their employees, contractors, officers, and directors from all liabilities, claims, and expenses, including attorney's fees, that arise from your use or misuse of this site. BellissiMoto reserves the right, at its own expense, to assume the exclusive defense and control of any matter otherwise subject to indemnification by you, in which event you will cooperate with BellissiMoto in asserting any available defenses.
INTERNATIONAL USE
BellissiMoto makes no representation that materials on this site are appropriate or available for use in locations outside the United States, and accessing them from territories where their contents are illegal is prohibited. Those who choose to access this site from other locations do so on their own initiative and are responsible for compliance with local laws.
CHOICE OF LAW AND FORUM
These Terms of Use and Service shall be governed by and construed in accordance with the laws of the State of Nevada, excluding its conflicts of law rules. You expressly agree that the exclusive jurisdiction for any claim or action arising out of or relating to these Terms of Use and Service or your use of this site shall be filed only in the state or federal courts located in the State of Nevada, and you further agree and submit to the exercise of personal jurisdiction of such courts for the purpose of litigating any such claim or action.
ORDER ISSUES
Upon receipt of merchandise, please inspect your purchases immediately! If you find something you believe to be wrong, damaged, or not up to your standards, you must contact us within 14 days of receiving your products.
If something appears to be wrong, contact us immediately. Do not open sealed packages, modify, or install said product. We cannot accept returns on product that is not returned in its original unmodified, uninstalled condition.
DAMAGED PRODUCT, INCORRECT OR MISSING ITEMS
In the event your order arrives in a damaged state, please keep the original shipping box and product packaging, and notify us immediately. We will help assist you in your claim against the shipping carrier, and to get replacement products to you as quickly as possible. Pictures of the damaged shipping box and packaging are mandatory for a successful claim.
If parts are incorrect or missing, contact us immediately and we will work quickly to fix the problem.
RETURNS
If you would like to return an item, please contact us within 14 days so we can approve your return and organize any replacement or substitute product shipments.
Returns must include a copy of your receipt, or a note with some identifying contact information so that we can look up your order. Products must be unused and with their original packaging intact (all tags in the case of gear purchases).
Any returns that do not meet these standards may be assessed a restocking fee of up to 25%.
Special Order, Electrical, Clearance, and Used items may only be returned with our permission, and may be subject to a restocking fee of up to 50% at our discretion.
Shipping charges are non-refundable. Please allow up to 72 hours for refunds to process.
Please keep in mind, our goal is to be as fair to all parties involved in any dispute as possible, and we treasure our loyal customers, so certain rules may be bent or broken from time to time, at our discretion.
DEFINITION OF A SPECIAL ORDER ITEM
Items that are not listed on our website, and items for fitments that are not listed on our website, along with items that are built or colored to the specification of the customer (such as suspension products sprung specifically for their weight, or wheels/brakes in the customers requested color) are considered "Special Order" items.
All out of stock (at the time of ordering) product from the following manufacturers: MotoCorse, NCR Factory, BST, ZARD, ROTOBOX, HP Corse, Quat D, Carbon Dry Japan, Carbonvani, RAM Italia, and LuiMoto are always considered Special Order Items.
BODY WORK AND CARBON FIBER ITEMS
Carbon fiber and fiberglass parts are hand-made, and small irregularities in the cloth, pinholes in the surface coat, and hairline scratches may be present. These are not considered defects, and may require minor modification to prior to painting or installation.
We recommend you test-fit and modify parts prior to painting or fitting, and use a spray polish/wax to remove any tiny imperfections.
Please note, if you are uncomfortable with modifying the product, contact us immediately, because once modified these products may not be returned!
SEVER-ABILITY AND INTEGRATION
Unless otherwise specified herein, this agreement constitutes the entire agreement between you and BellissiMoto with respect to this site and BellissiMoto's services, and supersedes all prior or contemporaneous communications and proposals (whether oral, written, or electronic) between you and BellissiMoto with respect to this site and BellissiMoto's services. If any part of these Terms of Use and Service is held invalid or unenforceable, that portion shall be construed in a manner consistent with applicable law to reflect, as nearly as possible, the original intentions of the parties, and the remaining portions shall remain in full force and effect.