Healtech ESE (Exhaust Servo) Eliminator for Ducati Type 3 - Panigale / Streetfighter V4 / S / R / Speciale
---
Brand: HealTech
Product Code:

ESE-D03

Availability:

2-3 Weeks

Stock Quantity:

0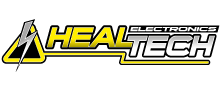 If your bike is equipped with an exhaust servo, you'll need an ESE module, either if you replace the exhaust system or add a fuel controller module (or both).
Compatible with all slip on and full exhaust systems

Get rid of the heavy and bulky factory exhaust servo

No more Engine light worries!
This mod not only saves valuable space (size is just 30x20x13mm) but saves up to 2.2 pounds (the ESE weighs just 24grams), and eliminates the FI light from coming on for servo error.
Built in microprocessor ensures optimal function and offers great compatibility.

Installation is a breeze. Units are plug-and-play.
Rugged, fully weather resistant.
| Make | Model | Years |
| --- | --- | --- |
| ducati | panigale v4 | 2018 - 2021 |
| ducati | panigale v4 r | 2019 - 2021 |
| ducati | panigale v4 s | 2018 - 2021 |
| ducati | panigale v4 sp | 2021 - 2021 |
| ducati | streetfighter v4 | 2020 - 2021 |
| ducati | streetfighter v4 s | 2020 - 2021 |
| ducati | superleggera v4 | 2020 - 2021 |
Tags: Healtech, ESE, Exhaust, Servo, Eliminator, Ducati, Panigale, V4, s, speciale, streetfighter