QD Exhaust Full Exhaust system for Aprilia RS 660 / Tuono 660
---
Brand: QD Exhaust
Product Code:

AAPR0080011

Availability:

3

Stock Quantity:

3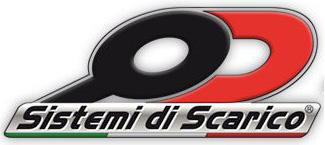 QUAT D or QD Exhausts is a world leader when it comes to creating uniquely designed high performance exhaust systems. Made in Italy since 2012.


QD products are developed to offer the highest quality and performance for Your bike.
All fasteners are made ​​of AISI 304 stainless steel laser-cut and all welds are TIG.
Exhaust systems are dimensioned and calculated using sophisticated fluid dynamics software in order to provide maximum efficiency and performance.
All products are approved E5 and supplied with a removable catalyst (where required).

Finally released the new full system for Aprilia RS 660 and Tuono 660
Lightness, sound, design and high power level has been the 4 guidelines followed for the development of this real Superbike exhaust. The pipework is made in AISI 304 stainless steel TIG welded. The header pipes are 42 mm diameter with two machined worked bushings where the O2 sensors are plugged. A 2 in 1 link pipe located under the engine connects the headers to the central catalyst housing, this allows the system to achieve the euro5 standards. A RACING mid pipe is also available to make the bike more powerful and reach the best performance. the final link pipe is 52mm diameter and a carbon fiber heat shield, designed and produced from our department QD COMPOSIT, protects the pilot boot from the heat.
The muffler is available in two different versions:
The last released GUNSHOT DARK MATTER created and developed from our Racing department experience. The outer can of the muffler is titanium made with a high temperature resistant ceramic coating, the end cap is made in carbon fiber that together with the titanium features place the muffler at the top of category in terms of lightness. The GP Style grid hides the dB killer that can be easily removed still using the grid. A new aluminum plate with a color laser engraved logo make it even more precious.
Otherwise it is possible to mount our distinctive Tri Cone muffler of Magnum series with thermo-injected magnesium end cap and titanium body, also with removable dB killer.
| Make | Model | Years |
| --- | --- | --- |
| aprilia | rs 660 | 2021 - 2021 |
| aprilia | tuono 660 | 2021 - 2021 |
Tags: QD, Exhaust, Full, Exhaust, system, Aprilia, RS, 660, Tuono, RS 660, Tuono 660, RS660