Beringer Aerotec 4+ 108mm 4 piston Radial Caliper
---
Brand: Beringer Brakes
Product Code:

4+01A

Availability:

4-6 Weeks

Stock Quantity:

0

MOTO GP QUALITY, WITHOUT THE MOTO GP COST!!!
Ok, I don't think we have ever been THIS EXCITED over a BRAKE CALIPER before!
An all new Alloy, machined to the absolute minimum, Titanium Pistons With embedded Magnets to help pull your pads away from the rotor so no extra friction slowing you down, to do the work, but as light as possible, gives us the all new Beringer 4+ Radial calipers! First shown in America at AIMEXPO 2018, These are finally ready for your bike after a long hard year of R&D to make them JUST PERFECT! Imagine a caliper lighter than any other, with the stopping power of a caliper 3 times its price! (Only the biggest Diameter Master Cylinders need apply!!)

Beringer's AEROTEC Radial calipers Offer Race Level Performance, Weight savings, and Strength / Durability, while allowing you the freedom to order a system that is specifically engineered to meet your demands. Each Half is machined from a block of Billet aluminum - Meticulously Designed & Machined with FEM software to optimize the weight/strength ratio, Beringer are always straight bolt on, Coated in in your choice of 12 Finishes and then assembled with only the Highest Quality Hardware. Each Caliper includes Bolts and multiple Aluminum Spacer options to ensure Correct fitment and clearances. Pistons are 32mm in Diameter and you can swap them for the option Titanium Ones with embedded magnets that Pull your pads from the rotor just a little bit more than they would normally (see related items below
Please note, these work best with Narrow Rotors, so if you are running Rotors with a wider than normal Blade, you might have issues with clearances - These are best matched with Beringer's THIN TRACK Aeronal Rotors

Pads included are Sintered, Road pads, good for casual to aggressive riding and occasional track days. Racing pads are available Below.
Will these Fit my bike? If your calipers mount like this and the space between the bolts (center to center) is 108mm, then yes: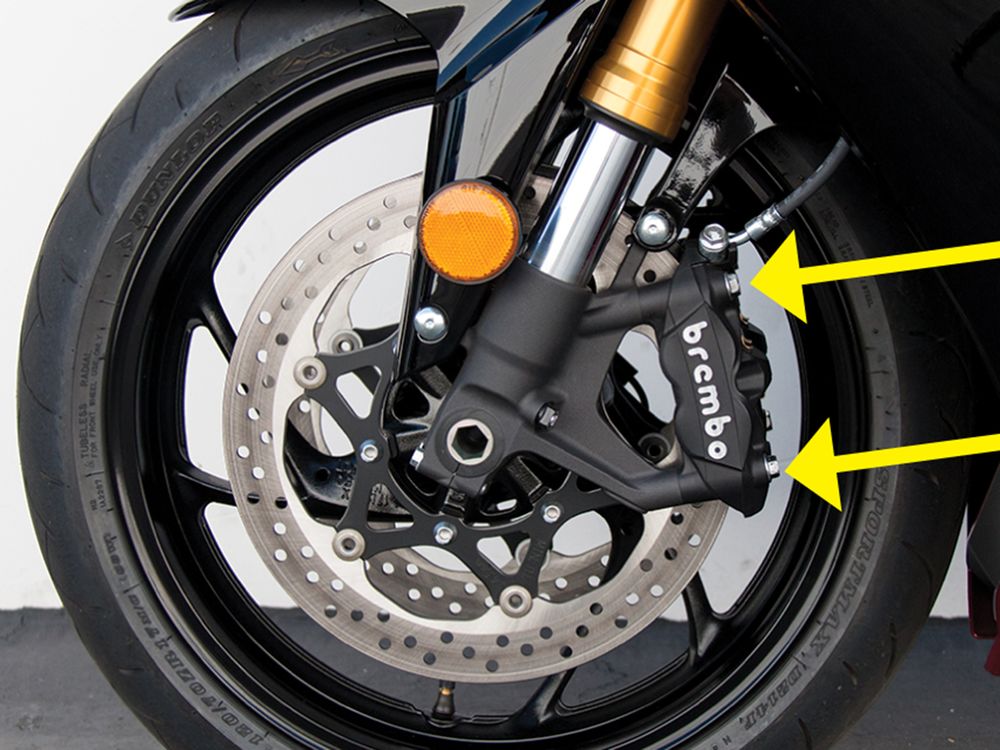 Colors: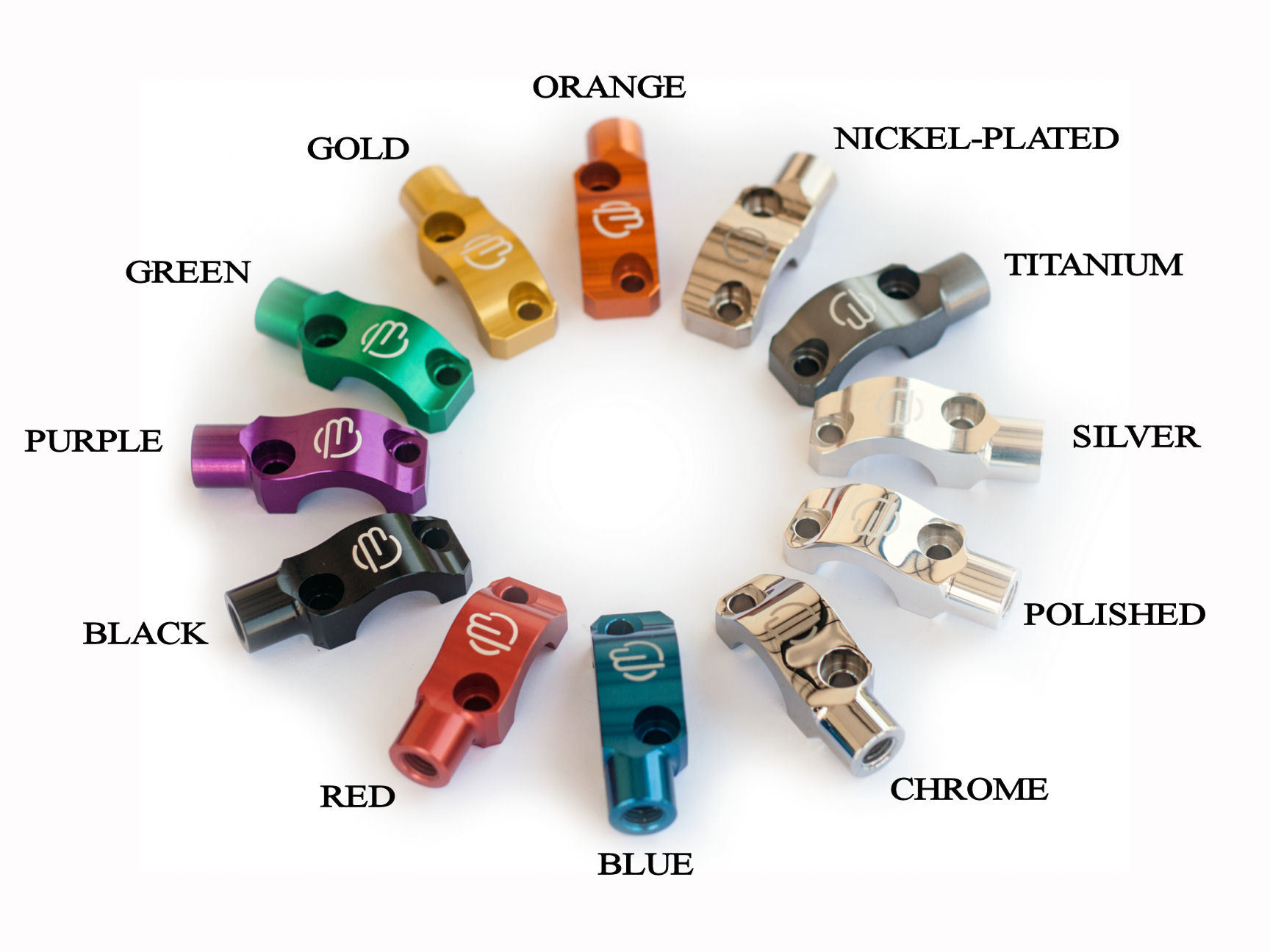 Tags: Beringer, 4+, Aerotec, 108mm, 4, piston, Radial, Caliper