Paolo Tex Design XB gcode 1.2 Bodykit for Buell XB12
---
Brand: Paolo Tex
Product Code:

XB-1.2

Availability:

4-6 Weeks

Stock Quantity:

0
Paolo Tex Design Bodykits are HERE!
*BellissiMoto is not responsible for any drool induced damage to computers, smartphones, or tablets.
Paolo "Tex" Tesio has turned dream to reality, and is allowing us to share his dream with riders everywhere. His first kit, the "Naked" version for the Ducati Monster S4R, is happily installed on his personal (and totally kick-ass) Monster S4R, but now we have this!!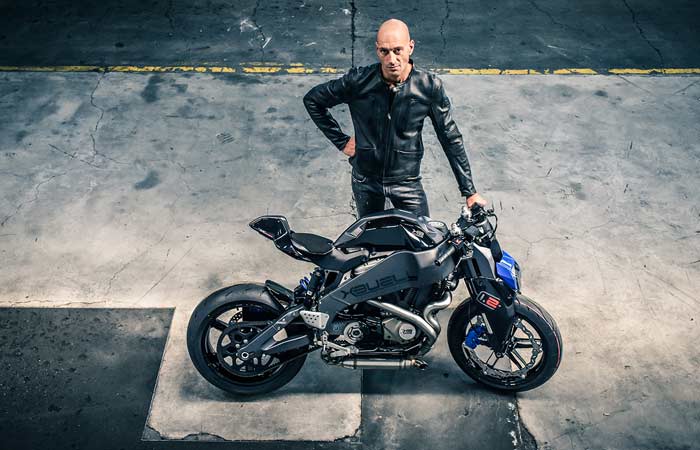 I for one consider us all lucky that Paolo not only shares his awesome
creations with us, but that he actually went through the work to make it possible for us
to use his designs to create our own masterpieces!
Usually the general public would never have an opportunity like this, and to
say that these kit's will be produced in small numbers is an understatement!
I'd be amazed if there will ever be more than 50 of these kits imported to the USA, so don
't delay - order now.
From his own Words:

The idea was born in the middle of 2015. For some time I wanted to develop the famous American two-cylinder motorcycle, fascinated by its great proportions and strong personality, with many innovations that made it unique. Twelve months of precise design work based on virtual modeling systems, using CNC technologies and 3D printing methods, allowed me to create totally aesthetic and structural parts in all their details. On a motorcycle, style and functionality go hand in hand: every aesthetic element must be in perfect harmony with the mechanical one and vice versa. It is not by chance that all the superstructures are perfectly aligned with each other and with the mechanical component. I wanted to create an unusual front, similar of the M-S4R, but with a more innovative character. Here is the idea of a telescopic fairing device, the T.C.S. This particular system allowed me to replace the front optical unit in a different position close to the wheel, giving it a particularly aggressive look. Even the structure that supports the slender rear body is particularly studied. Part of it remains exposed to the sides and becomes an element of style. The end result is a strong impact with themes and proportions in perfect cyborg style.
Please note - You may be too busy, not want to, or are simply incapable of building your bike into your dream bike without help from the experts.

The GOOD NEWS is that we CAN BUILD ONE FOR YOU!
We could make it exceptionally lightweight.
With amazing performance and handling.
It doesn't even have to cost all that much!
We can even work with Lumilor paints, to make those lines actually light up at your control!
Every detail would be carefully considered - you can expect to be impressed!
Kit includes Body work, Lighting elements and all the Metal bracketry to install it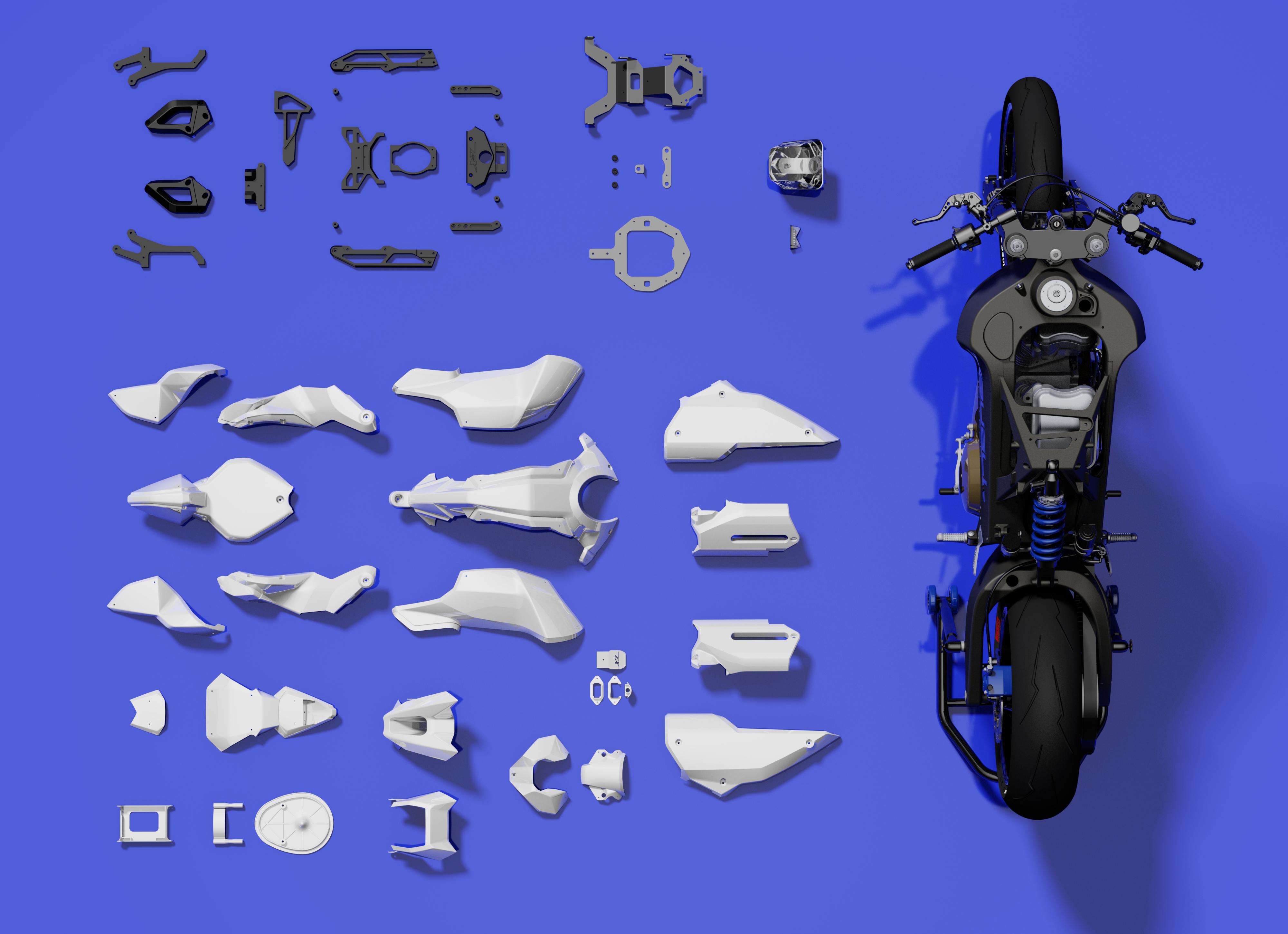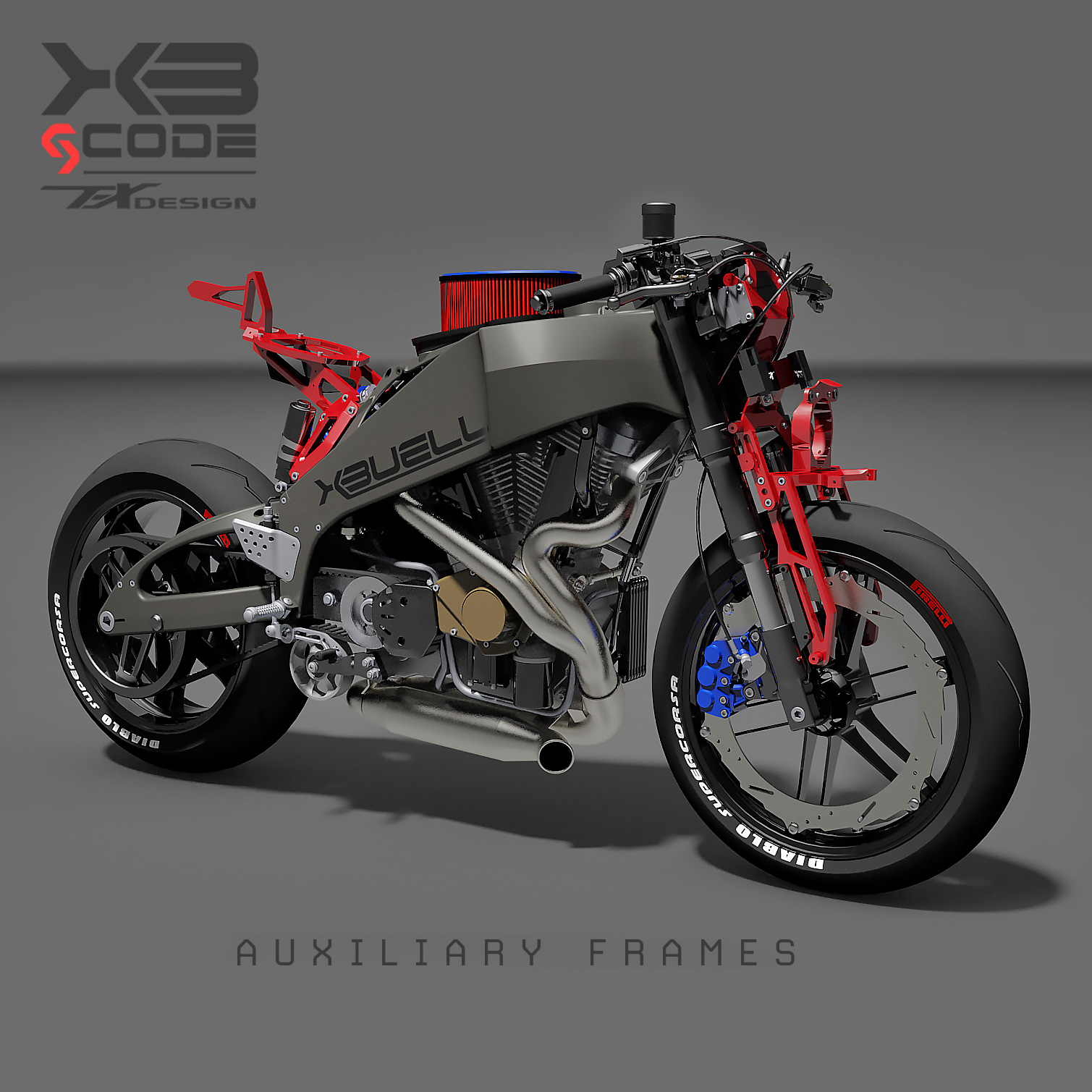 Additional Notes:
Bodywork is delivered as unpainted fiberglass, paint or wrap is your responsibility!
kit is Made to be completely Bolt on.

In order to keep costs, and shipping to a minimum, a 25% restocking fee may be applied to any returned kits.
Important Notes:
Manufacturing takes 4-5 weeks.
The speedometer to be used is the Motogadget Motoscope (not included) while the air box must be modified (specific filter cover included). The original battery must be replaced with Aliant YLP14 or FirePower 490-2529 (not included).

About XB G-code Kit: Manufacture: 3D printed ABS plastic parts with high resolution and resistance. Structural parts in CNC milled aluminum and laser cutting technology.
Included:
Complete aesthetic components in ABS
Mechanical components (frames and auxiliary brackets) in CNC aluminum and laser-cut steel
Headlight approved
Rear light approved
Assembly instructions
Not including:
Painting
Plate holder
Lithium battery (Aliant YLP14 or FirePower 490-2529)
Motogadget instrument
Neoprene saddle
Recommended for Firebolt model conversion - In the S models, it is necessary to check if possible to insert the electric part (control unit and relay boxes) inside the air-box covers
| Make | Model | Years |
| --- | --- | --- |
| buell | xb12r | 2007 - 2010 |
| buell | xb12s | 2007 - 2010 |
Tags: Paolo, Tex, Design, XB, gcode, 1.2, Bodykit, Buell, XB12S, XB12R