Virus Power Alien Textile Racing Suit with Helite Airbag System
---
Brand: Virus Power
Product Code:

Alien

Availability:

18

Stock Quantity:

18

ALIEN RACING SUIT - Professional high-speed performance on track, integrated with Helite electronic airbag, Alien is perfect for those looking for protection, versatility and comfort. The suit can be tailor-made and can be graphically personalized.
Made with triple-A approved high tech "Multi

-

protective" composite textile fibers.

Electronic Helite airbag system.

Completely recyclable and free from componen

ts of animal origin.

Machine washable.

Totally breathable.

Top fit wearability total ergonomics between

body and rider on the bike.

CE EN 1621-1 Level 2 approved protectors on

shoulders, elbows, femurs and knees-shinbones.

Addition of external protectors on shoulders and

knees in titanium or polyurethane resin.

Elastic inserts on shoulders, knees and lower

back.

Aerodynamic hump.

Internal stretch perforated lining with Lycra

inserts.

Antishock system memory foam inserts.

Water-repellent

Thermal insulation: protects against burns in

case of any falls.

Double stitched seams on the parts subject to

major tension.

Stretch Kevlar inserts by Multiprotective on

arms and legs.



My Skin Without Leather
Breathability
Thanks to the patented weaving that arranges filaments on different levels, high ventilation is guaranteed. The air, at the moment of the impact against the external surface of the suit, is being channeled between the fibers and horizontally directed between
MultiProtective®
fabric layers to guarantee the maximum breathability, minimizing sweating and the consequent loss of fluids.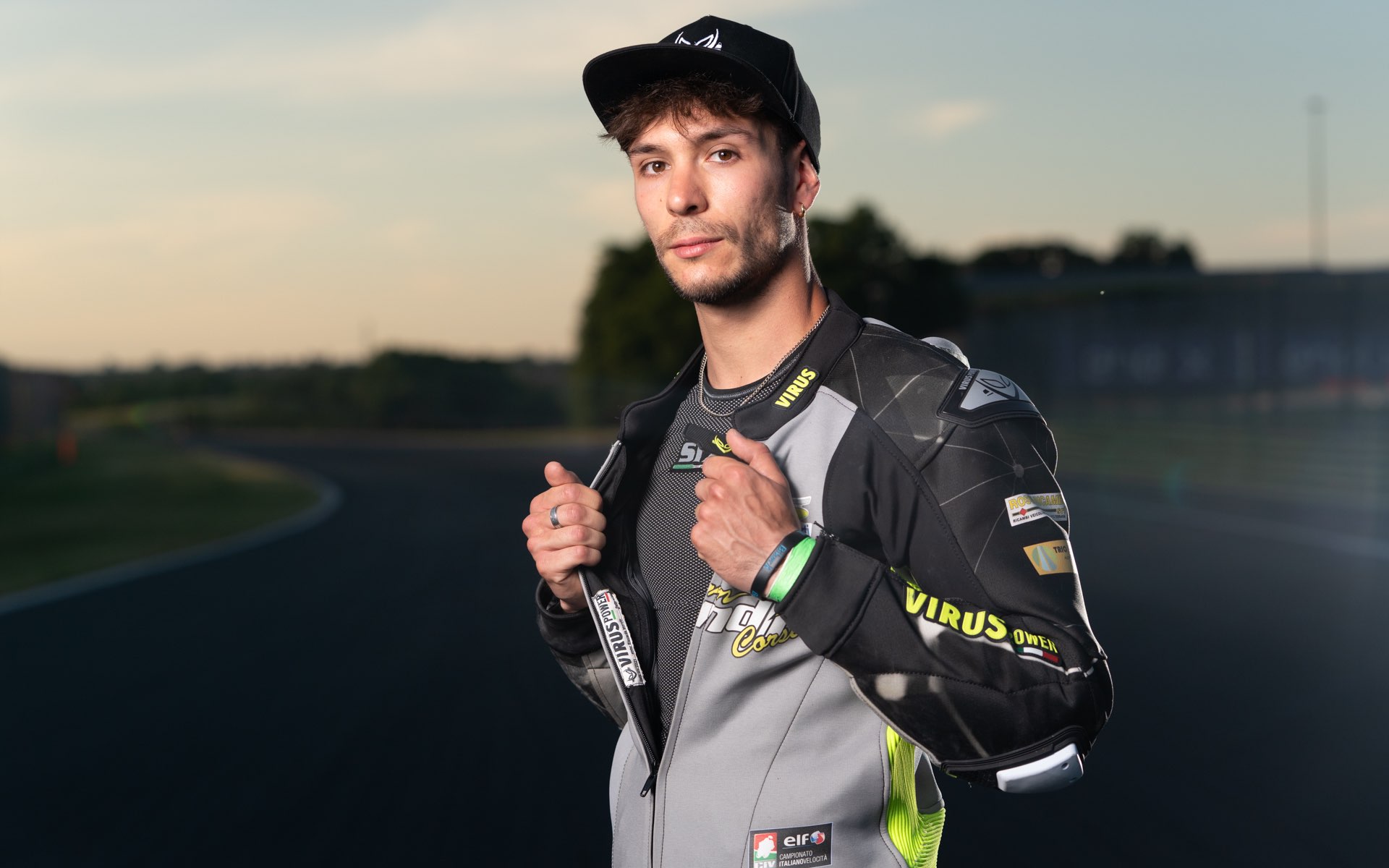 Lightness
Virus Powers suits guarantee a huge advantage in terms of weight. The innovative
MultiProtective®
patented technical material, with which they are made, ensures very high safety standards, therefore there are not necessary reinforcement stitchings or double layers with other materials. The suit is entirely made with a single layer of
MultiProtective®
fabric ensuring safety and comfort impossible to reach with any other leather clothing. The weight of a triple-A approved Virus Power suit is 4 Kg, 25-30% less compared to a same size leather suit approved in double-A, which results to be heavier and less secure.
Abrasion and tear resistance
The abrasion and tear resistance values of Virus Power suits are incredible high, 10/12 times more than what is prescribed by current regulations (tear resistance in zones 1-2 provided by the regulation EN 17092:2019 > = at 50 N, Virus Power suit > = 550 N). The mechanical and physical resistance of the materials which are used for Virus Power suits is so high that it allows the creation of PPE without the need of any reinforcing material.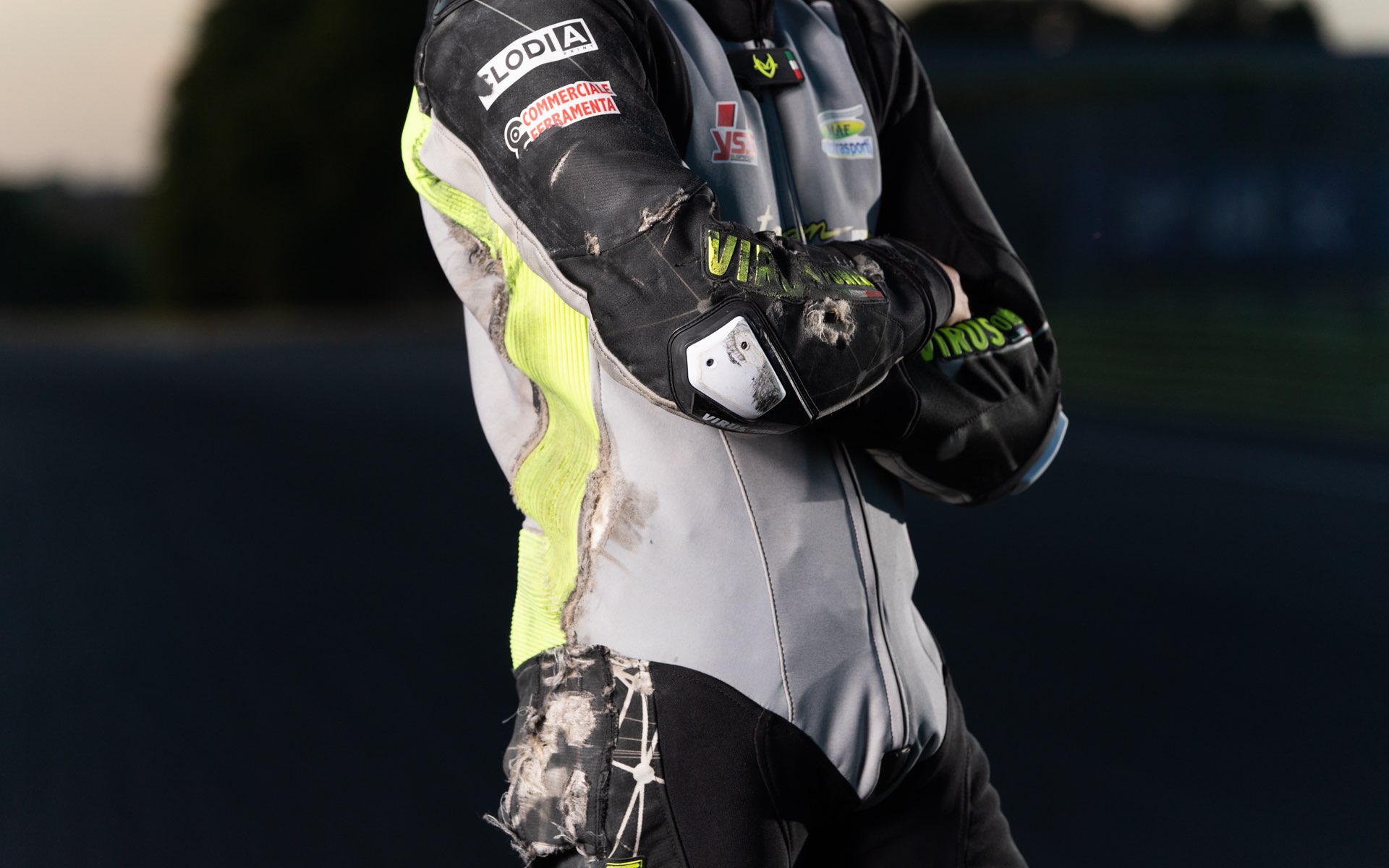 Washable
The innovative technical
MultiProtective®
fabric that composes the Virus Power suits is washable in water. Removed the protections the suits can be washed in any domestic washing-machine: the bad smells emanting from the used leather suits are just an unpleasant memory of the past.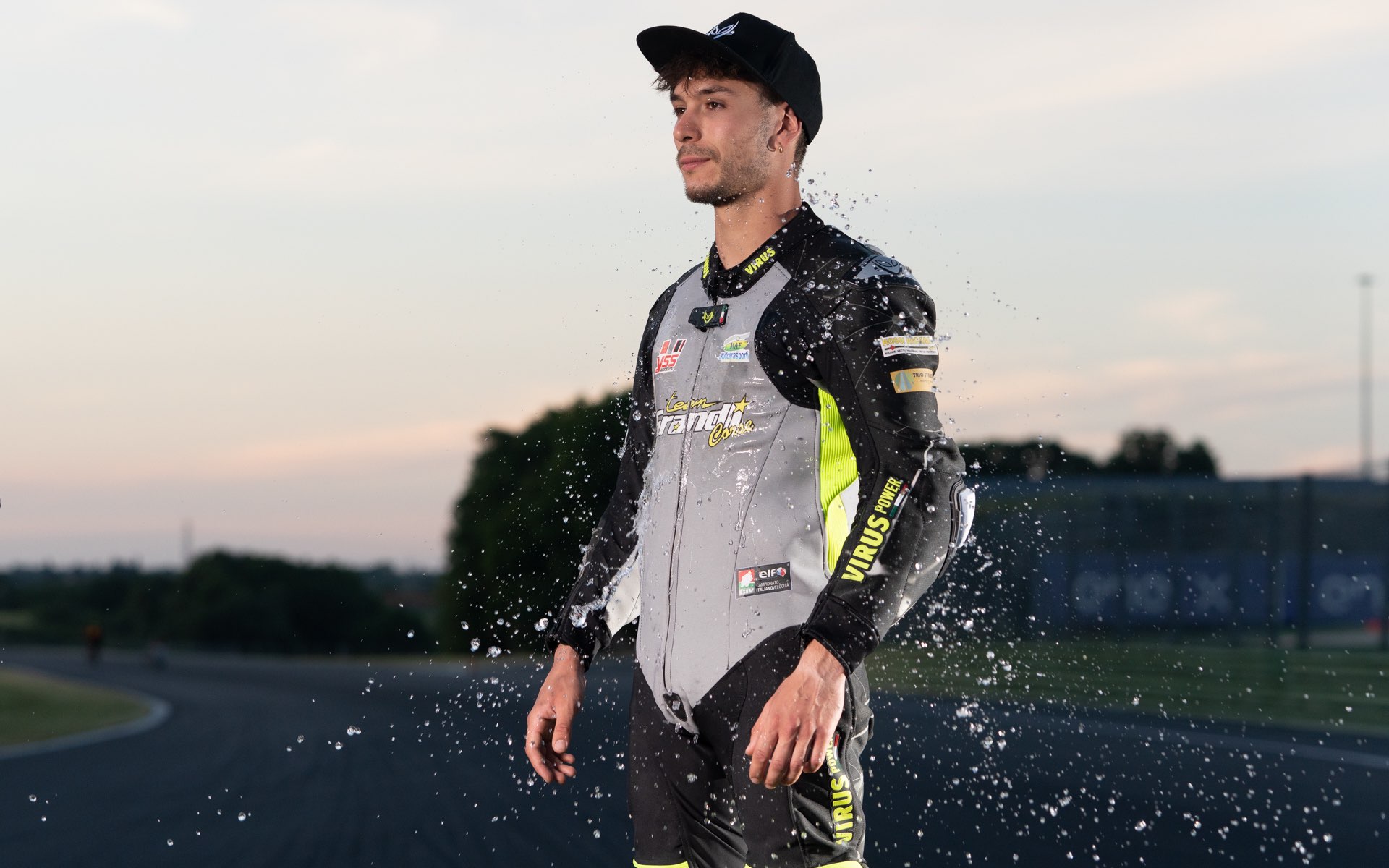 Recyclable / Ecofriendly
The Virus Power suits are made with fully recyclable materials and with the total absence of components of animal origin, designed and made from A to Z with the maximum respect of the environment and animal world.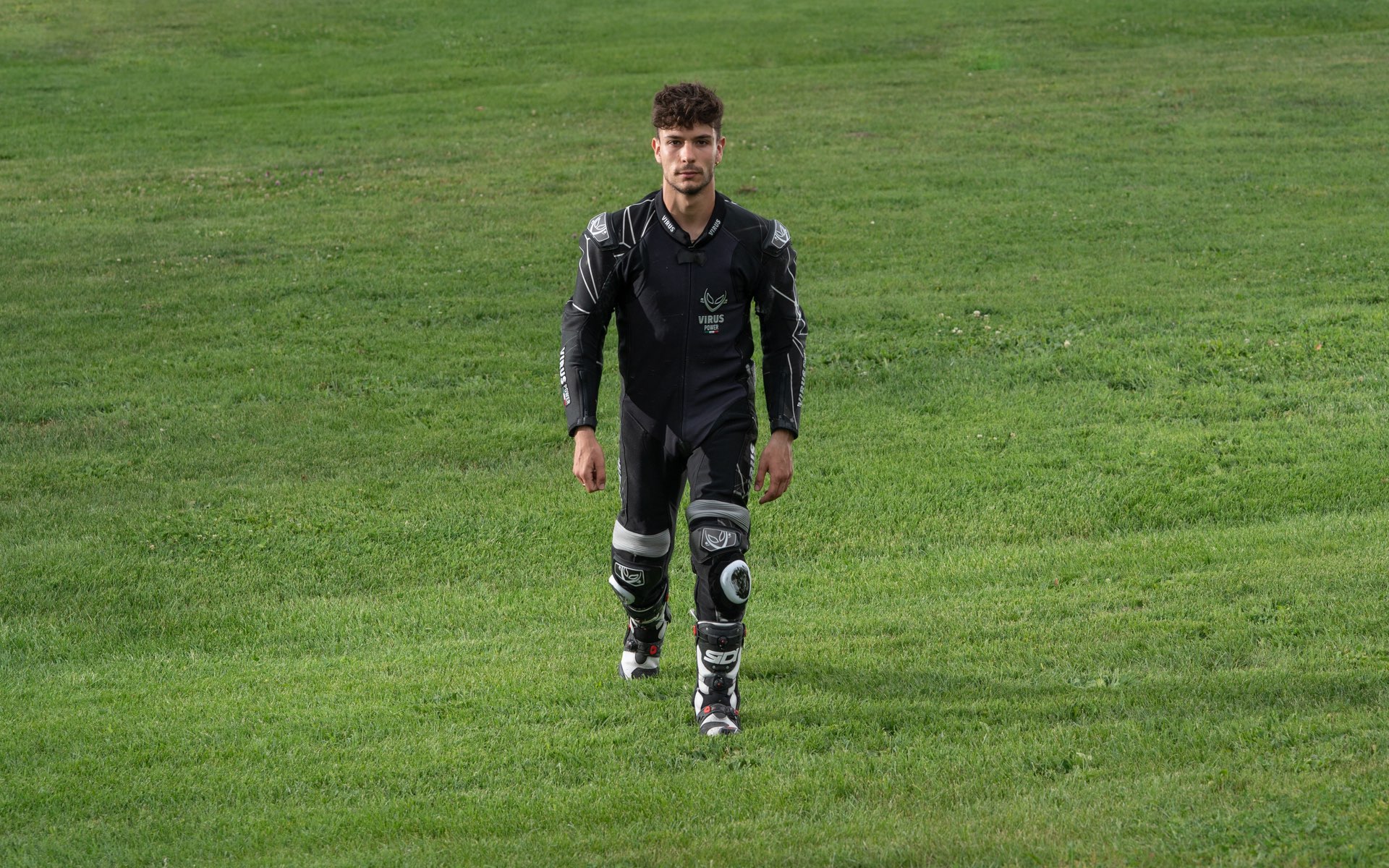 Water-repellent
The Virus Power suits are completely water-repellent, they don't require any additional garment to protect from rain.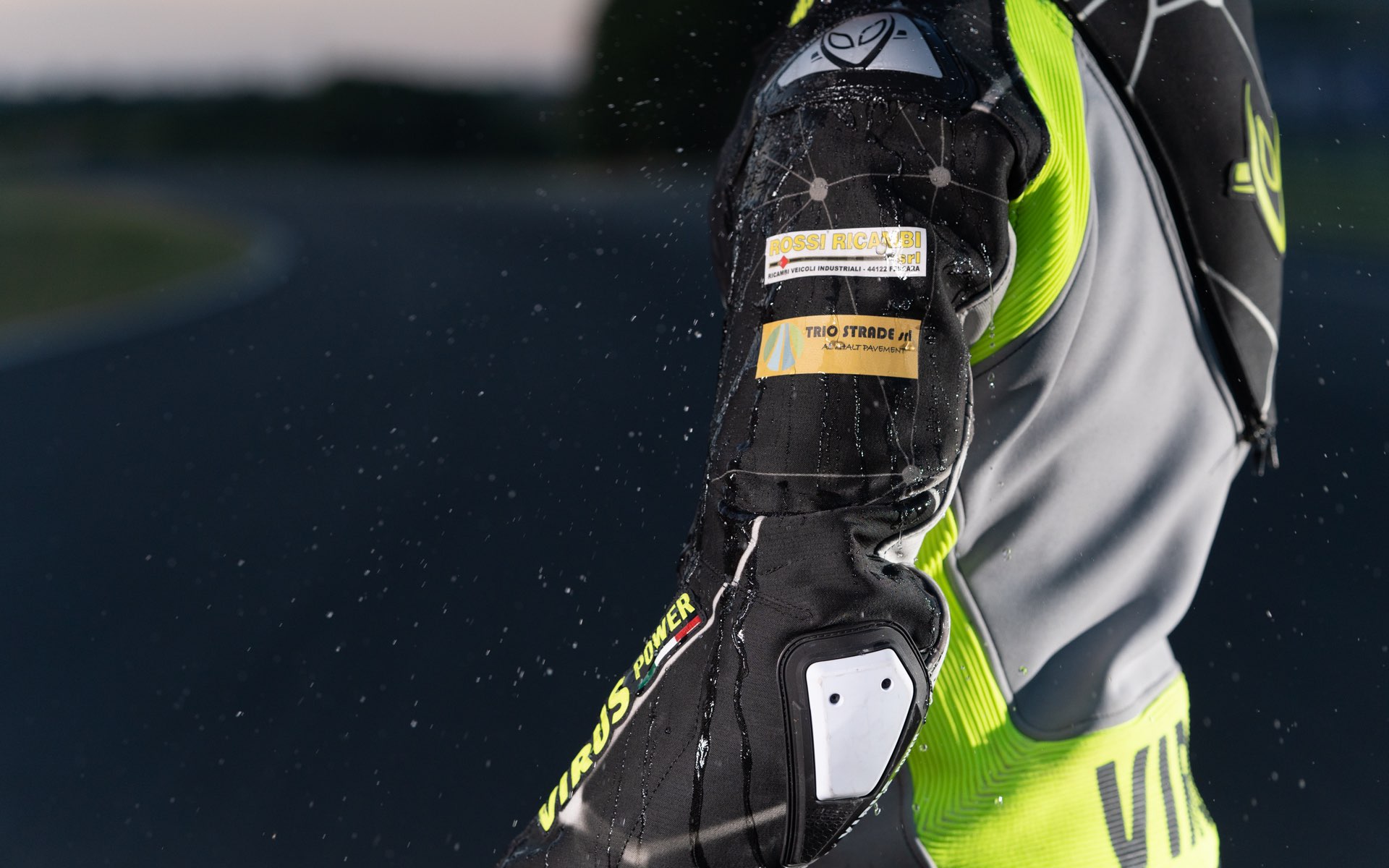 Digital printing
The Virus Power suits are fully printable. The
MultiProtective®
fabric with which they are made lends itself perfectly to digital printing with extreme precision for details and great color brightness. The digital printing makes possible the fully customization and the creation of unique designs.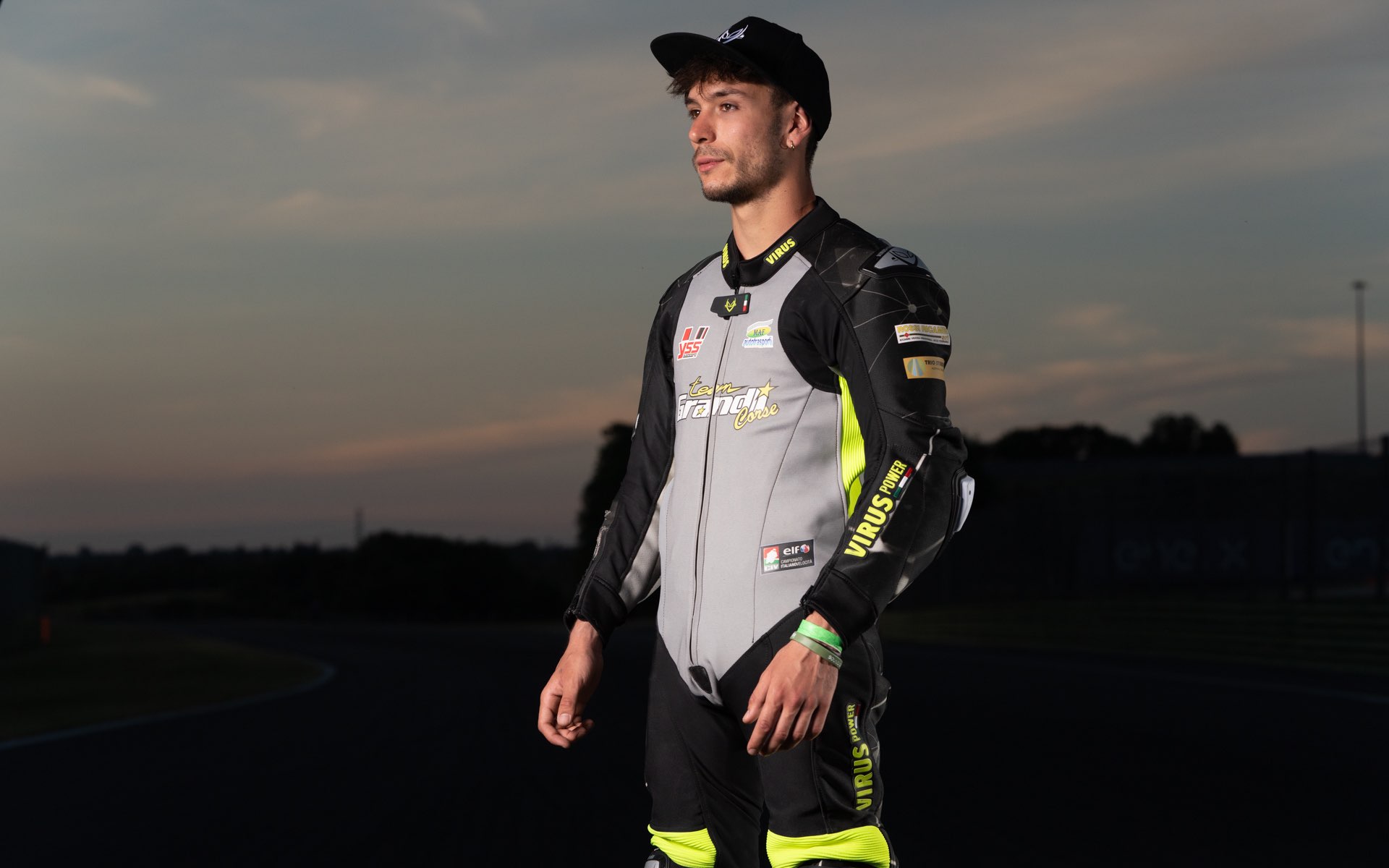 Thermal insulation
MultiProtective®
fabric is composed of insulating fibers with one of the lowest coefficients of radiant heat transmission; in the event of a slide, the extremely low heat exchange coefficient allows the Virus Power suit to protect the rider from burns minimizing the heat transmitted.
Minimum physical stress
Thanks to the incredible comfort given by lightness, wearability and breathability, Virus Power suits give freedom of movement and a minimization of fluid loss, reducing physical stress and improving its performance.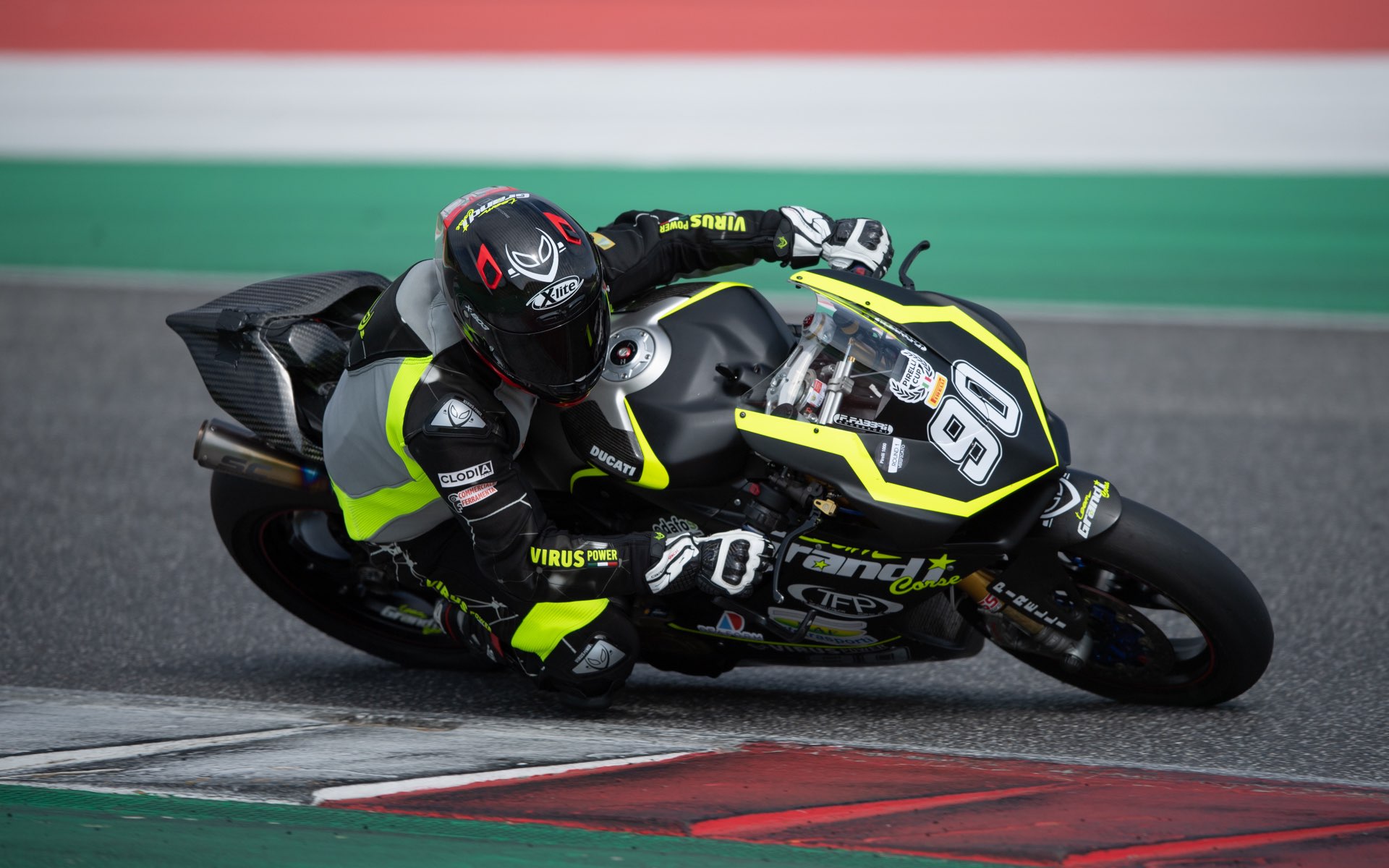 Tags: Virus, Power, Alien, Textile, Racing, Suit, Helite, Airbag, System