Continental ContiRace Attack 2 Soft or Medium Compound Track Tires
---
Brand: Continental
Product Code:

02445980000

Availability:

1-2 Weeks

Stock Quantity:

0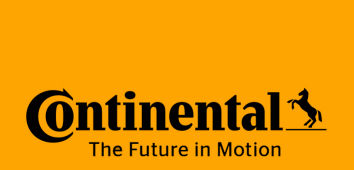 ContiRace Attack 2

DOT homologated race tire with BlackChili Compound for maximum performance lap after lap with BlackChili (see description about this super secret sauce below) Performance!!
PERFORMANCE: treaded race track tire for amateur racers
BLACKCHILI RACE-COMPOUND: for fast warm-up and consistently high grip - available in both soft and medium compound
CONSTRUCTION: higher stability when braking into and accelerating out of corners, together with constantly good feedback (GripLimitFeedback Technology)
UNCOMPLICATED: simple application: in varying conditions these race tires maintain temperature more consistently
WET HANDLING: RainGrip technology of the Continental test winners
RACETRACKS: tested with lowered air pressure for race track use; tire warmers recommended for track use
Street legal use up to 270 km/h (169 mph).

Depending on the application, it can be combined with the ContiRaceAttack 2 Street for longer durability needs at Endurance racing.




Fast warm-up and maximum grip thanks to BlackChili
Although BlackChili compound has been around for years at Continental, it wasn't until the launch of ContiSportAttack 4 tires that it was applied to the motorcycle segment. After its excellent performance in car and bike tires, Continental has applied this exclusive and patented compound to motorcycle tires. But, what is BlackChili? How does it behave? What does it provide to the tires? To understand absolutely everything about this new compound, we talked to Fernando Magdaleno, the head of Marketing and Sales for the Two Wheels Andean region. What we can anticipate are the three key points that BlackChili offers the riders: fast warm-up times, shorter braking distances and excellent grip on both wet and dry roads.
Conti Moto USA: What's so special about BlackChili compound?
Fernando Magdaleno: BlackChili compound is, to some extent, our "secret formula" for making the compound for new high performance tires. Therefore it is not a singular compound, rather it is adapted according to the use and the tire in which it will be applied (meticulously elaborated and used exclusively in tires manufactured in Germany because of the complexity of the process). The aim of BlackChili is to provide more dry grip, more wet grip and longer tire life. Normally, improving any of these 3 attributes means worsening at least one of the other two. But with BlackChili, this does not happen.
Conti Moto USA: How does it affect the behaviour of tires compared to those that do not have this compound?
Fernando Magdaleno: We can demand more from the rubber with complete confidence (a key word when it comes to the benefits we want to give to the riders) without this affecting other attributes such as durability. For example, in the evolution from ContiSportAttack3 to ContiSportAttack4 we see that it improves both in dry grip, handling and durability and maintains its performance in the wet, despite having less tread than its predecessor; this is thanks to BlackChili.
Conti Moto USA: How would you explain it so that "less technical" users would also understand it?
Fernando Magdaleno: In short, it's a question of efficiency. The tire-to-road patch does not "work" 100%: the distribution of tire pressure against the asphalt is not evenly distributed over the entire contact area and the texture of the asphalt is not completely uniform. If we can get those key contact points to do a better job, we can provide greater grip and bonding between the tire-surface set without sacrificing durability.
Conti Moto USA: We at Continental say that "The secret is in the mix", can you tell us something about it?
Fernando Magdaleno: A magician never reveals his secrets. However, the name gives some clues: BlackChili inherits technology from Silica and a new Carbon Black, which is the material that gives the color black to the tires.
Conti Moto USA: It is also used for cars and bicycles. How does it influence these cases?
Fernando Magdaleno: The benefits are diverse and are appreciated in different ways: in the case of cars, we see reduced stopping distances because the contact area works more efficiently and there are more points that help stop the vehicle. In cycling there is a factor that sometimes goes unnoticed in other means of transport: rolling resistance. Every pedal stroke counts and BlackChili compound not only has that added grip but allows for higher pressures that minimize the "loose" surface in contact and less braking. Therefore, we achieve improved grip and rolling resistance at the same time.
Conti Moto USA: What was Continental's incentive to create this new compound?
Fernando Magdaleno: We already had this technology in other business divisions, but it needed to be adapted to the motorcycle catalog. We knew that users of these other lines valued and trusted our compound so the logical decision was to put BlackChili on the menu as well. We want to pamper those who believe in our products and can enjoy their bikes with 100% confidence from the first to the last kilometer.
Tags: Continental, ContiRace, Attack, 2, Soft, Medium, Compound, Track, Tires