Thyssenkrupp Style 1 Braided Carbon Fiber Wheels for the 2020+ BMW S1000RR
---
Brand: Thyssenkrupp
Product Code:

CC-11128

Availability:

4-6 Weeks

Stock Quantity:

0 Wait, Braided carbon fiber?? is that possible? Dang right it is! (check out the cool video below and check out ps-online.de's write up on them)
If the Brand name Thyssenkrupp seems familiar, it should! They are a major German Industrial company and you have trusted them literally thousands of time as they are most known for making elevators and elevator components, so why not put your life in their hands again, as now they are making these STUNNING Carbon Fiber wheels!

First premiering on BMW's Amazing HP4 Race, these amazing wheels are now available for Multiple motorcycles with more fitments coming down the pipe!
Each wheel set comes complete with bearings and spacers and a sprocket carrier, but you will need to order a sprocket to fit (use the links below).
The Original Brake rotors (or any aftermarket rotors for your bike) bolt right on - except on the HP4, you will need the rotors from the S1000RR

I could go on for hours, but I think I will let the Pictures below talk for me showing you why you NEED these wheels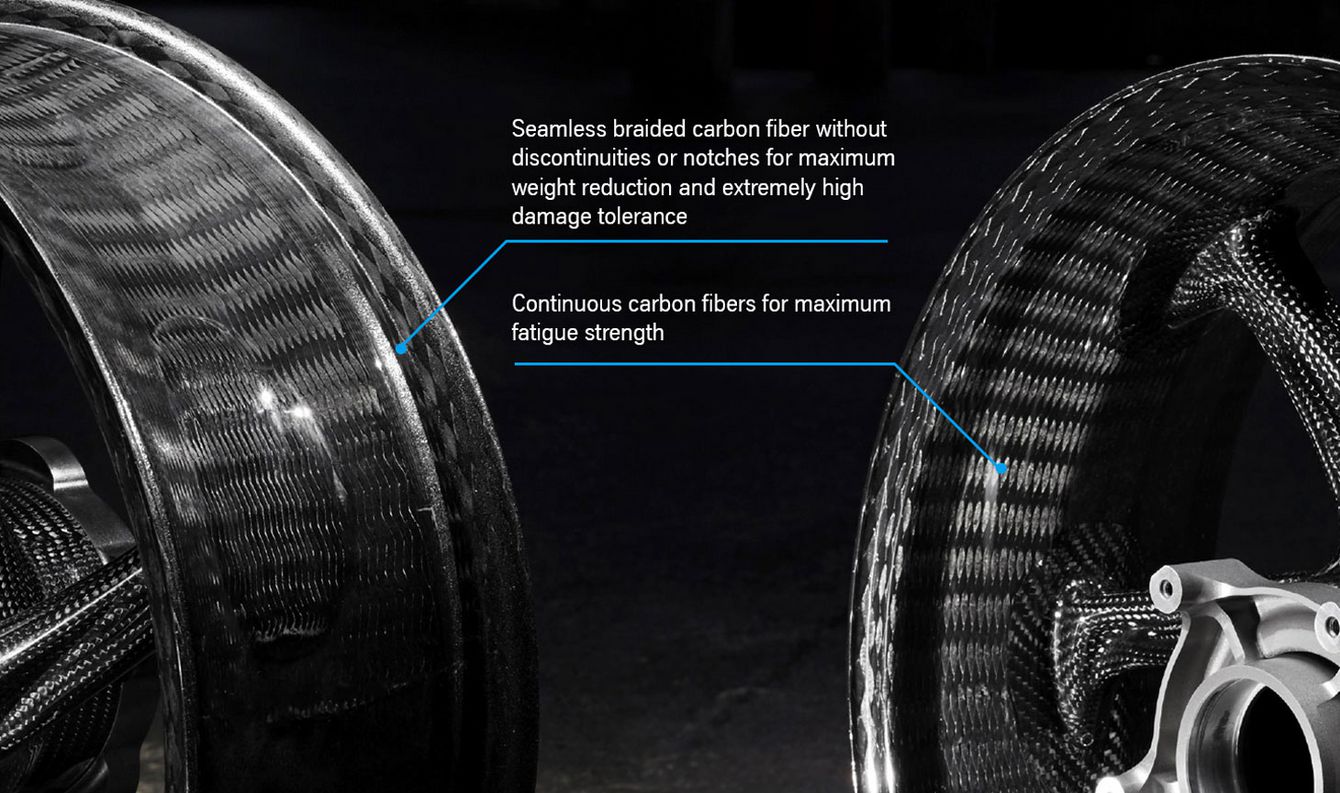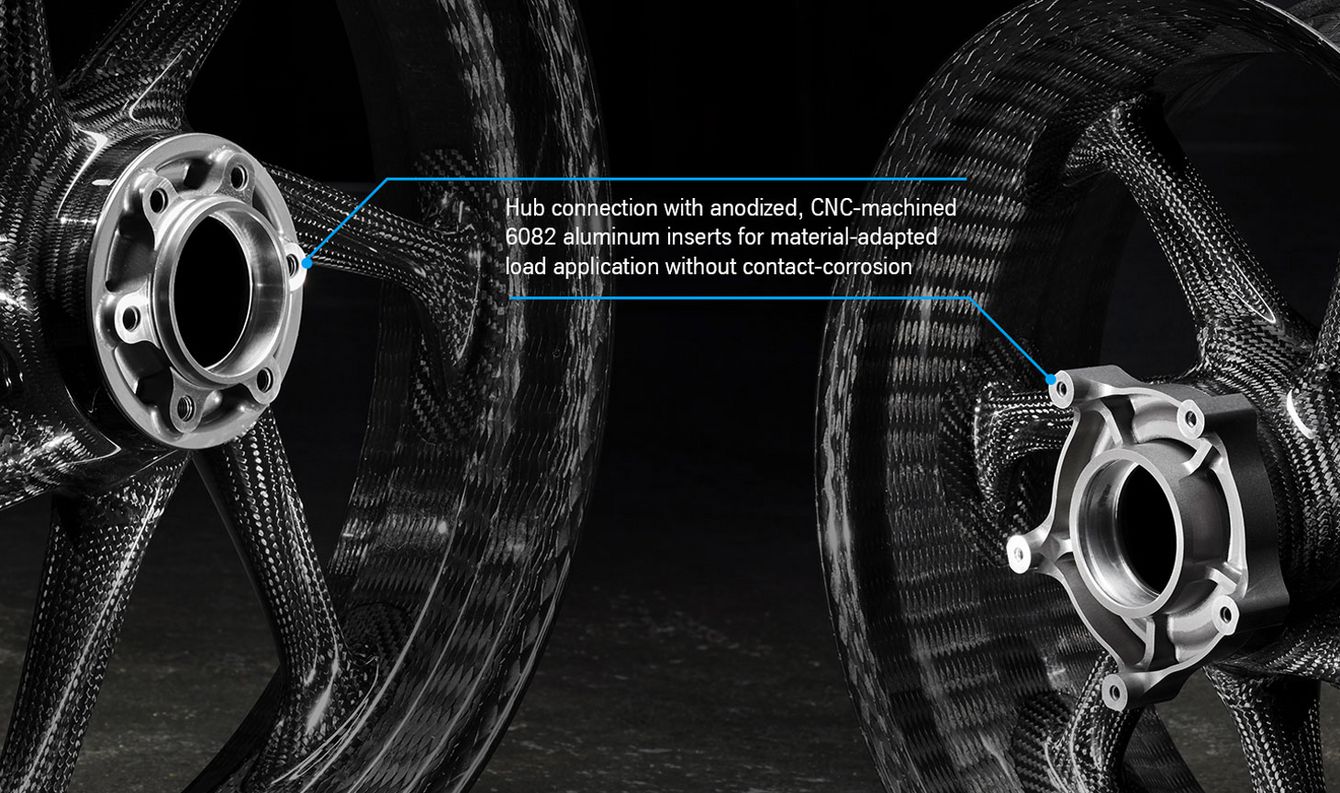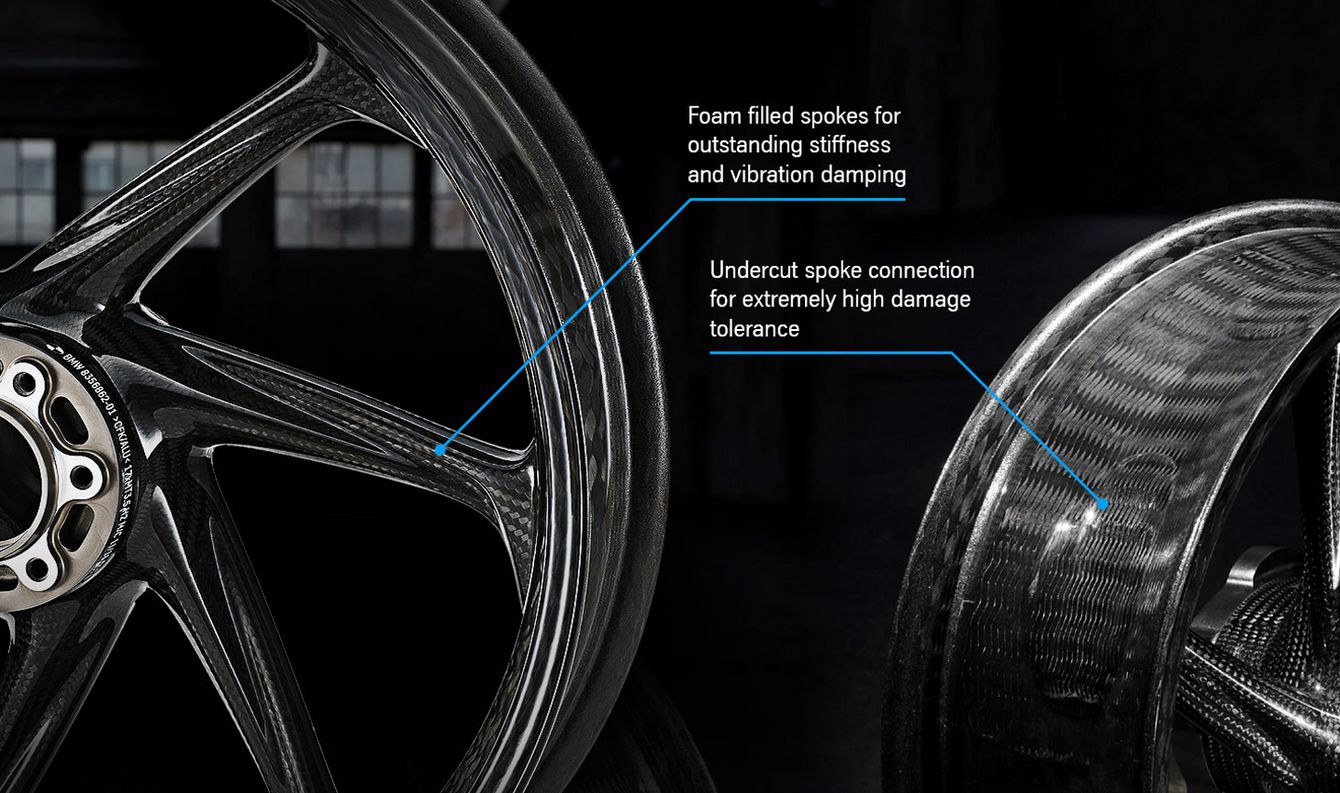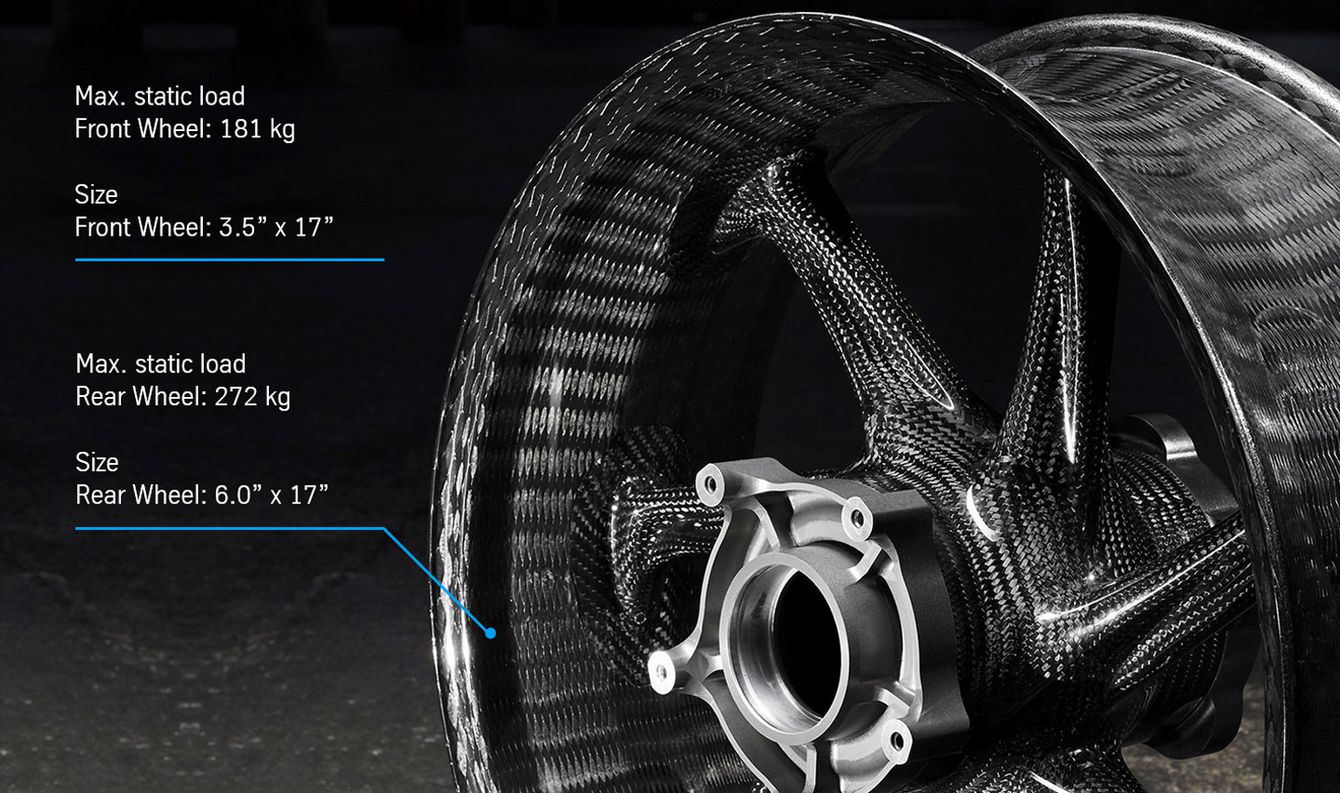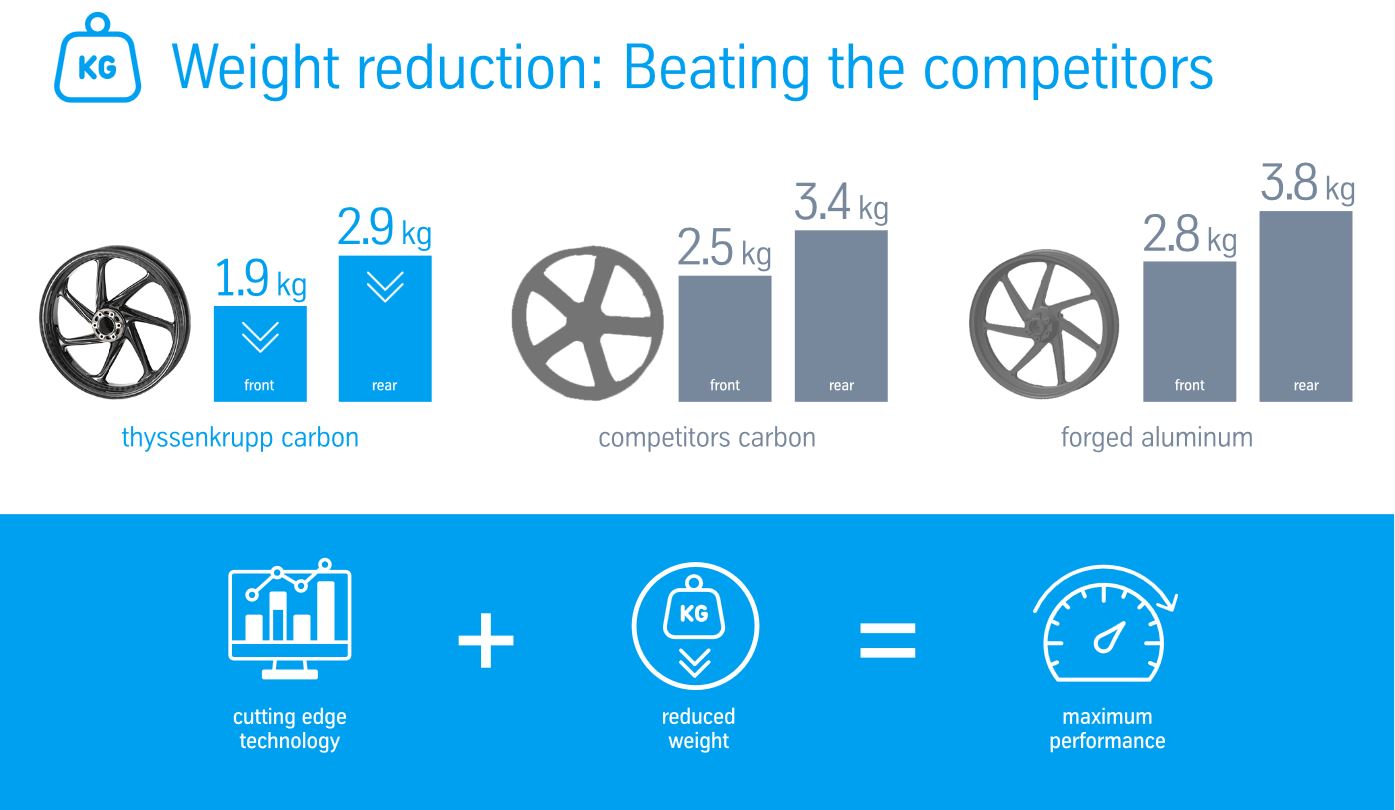 Pretty awesome, right? And there are two styles as well (not all styles are available for all models).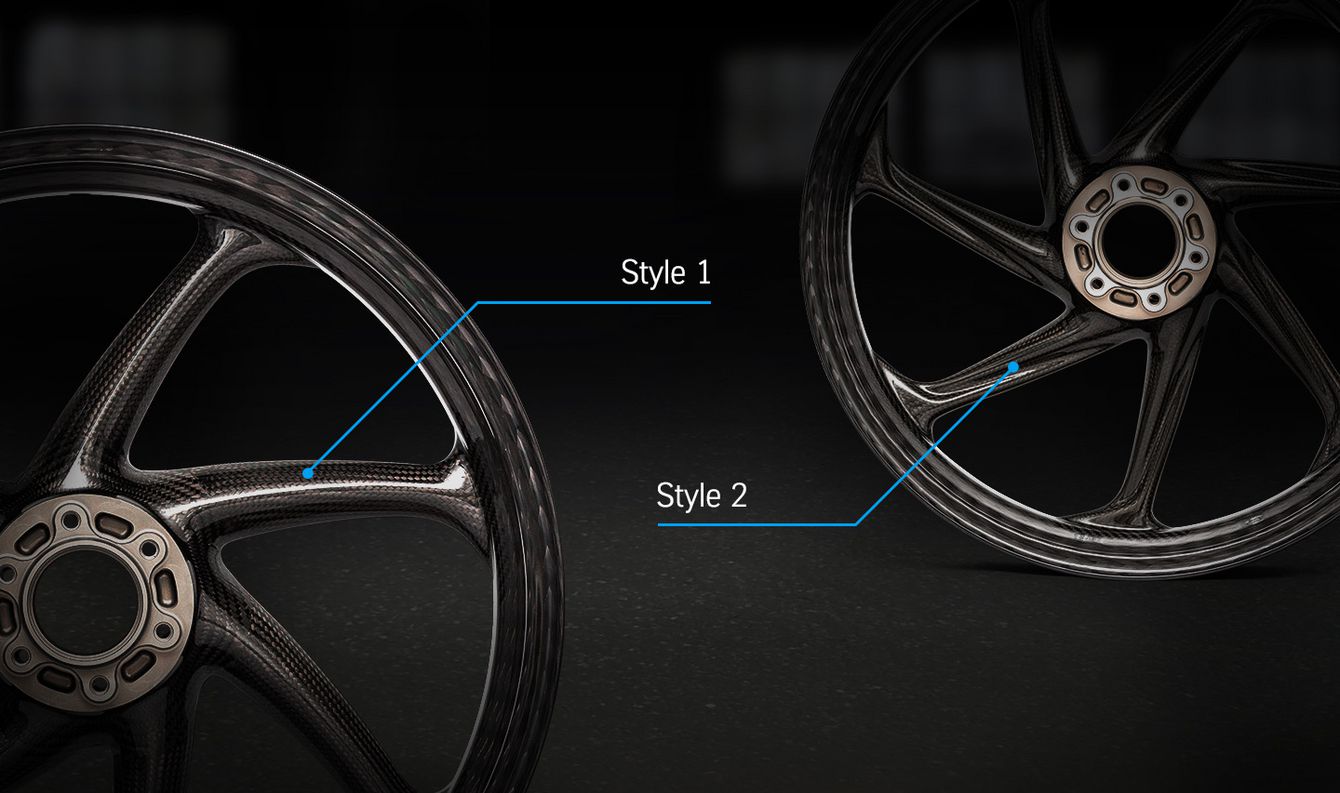 Be the first to get yours!!!
Warranty covers defects in material and manufacturing for 2 years.

Note: wheels are MADE TO ORDER so a delay of 8-12 weeks is possible for some models

| Make | Model | Years |
| --- | --- | --- |
| bmw | s1000rr | 2019 - 2020 |
Tags: Thyssenkrupp, Style 1, Braided, Carbon, Fiber, Wheels, BMW, S1000RR