QD Exhaust Twin V-PERFORMANCE Exhaust for the Indian FTR 1200 (Flat Track Racer)
---
Brand: QD Exhaust
Product Code:

AIND0070015

Availability:

2

Stock Quantity:

2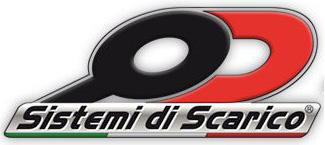 QD Exhaust Twin V-PERFORMANCE Exhaust for the Indian FTR 1200 (Flat Track Racer)
This new system from V PERFORMANCE has a twin titanium muffler set from the THUNDER series, the link pipe is 1 in 2 stainless steel tig welded. The endcaps are ERGAL 7072 machine worked with a black teflon based coating. The db-killer is removable.
In the package is also supplied a carbon fiber heat guard and all the brackets and hardware for a fast and easy fitting.
The sound and the power gain is impressive +5.4HP with 100% homologated version, +9HP with the Decat Kit and with db killers and mapping, and +12HP without catalyst converters without db killers and with mapping

weighs 3.7kgs less than Stock for the Slip-ons and the Decat kit takes another 0.8kg away

A full performance mapping is sold separately with a very easy uploading system directly reflashing the stock ECU also make sure you match it with an Airflter! (see below)

- euro4 Homologation
- 30 months warranty by activating the SERVICE CARD


QUAT D or QD Exhausts is a world leader when it comes to creating uniquely designed high performance exhaust systems. Made in Italy since 2012.


QD products are developed to offer the highest quality and performance for Your bike.
All fasteners are made ​​of AISI 304 stainless steel laser-cut and all welds are TIG.
Exhaust systems are dimensioned and calculated using sophisticated fluid dynamics software in order to provide maximum efficiency and performance.
All products are approved E3 and supplied with a removable catalyst (where required).
| Make | Model | Years |
| --- | --- | --- |
| indian | ftr 1200 | 2018 - 2021 |
| indian | ftr 1200 s | 2018 - 2021 |
Tags: QD, Exhaust, Twin, V-PERFORMANCE, Exhaust, Indian, FTR, 1200, Flat, Track, Racer