QD Exhaust Twin GUNSHOT Exhaust for the Ducati Panigale V4 / S / R / Speciale
---
Brand: QD Exhaust
Product Code:

ADUC0540012

Availability:

1-3 Weeks

Stock Quantity:

0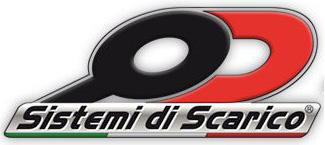 QD Exhausts Twin Gunshot for Panigale V4

QUAT D or QD Exhausts is a world leader when it comes to creating uniquely designed high performance exhaust systems. Made in Italy since 2012.


QD products are developed to offer the highest quality and performance for Your bike.
All fasteners are made ​​of AISI 304 stainless steel laser-cut and all welds are TIG.
Exhaust systems are dimensioned and calculated using sophisticated fluid dynamics software in order to provide maximum efficiency and performance.
All products are approved E3 and supplied with a removable catalyst (where required).

Right before Christmas, the latest release from QD EXHAUST.
The Twin Gunshot system for DUCATI PANIGALE V4
The twin titanium mufflers from the Gunshot series are fitted on a 2 - 2 52mm stainless steel pipework with a balancing pipe to equalize the pressure and the flow on both front and rear cylinder banks. The exhaust is homologated with euro4 standards, it has removable catalyst converters and removable baffles for a full racing usage.
The system is supplied with all the brackets and hardware for an easy and quick fitting.
The sound and the power gain is impressive +2HP with 100% homologated version, +9HP without catalyst converters and with dbkillers and mapping, and +12HP without catalyst converters without dbkillers and with mapping (see below charts)

weighs 3.5kgs less than Stock
A full performance mapping is sold separately with a very easy uploading system directly reflashing the stock ECU also make sure you match it with an Airflter! (see below)

- euro4 Homologation
- 30 months warranty by activating the SERVICE CARD
With Cats and DB killers: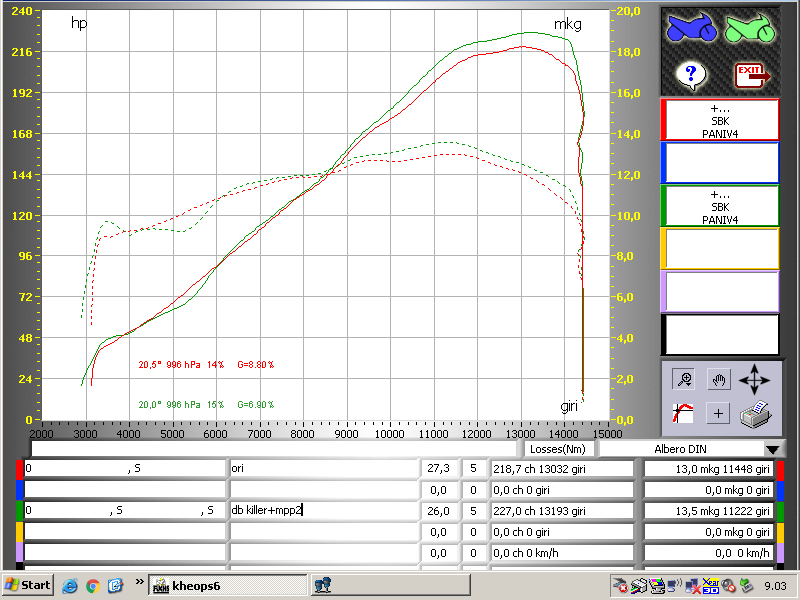 With Cats removed, but DB killers in: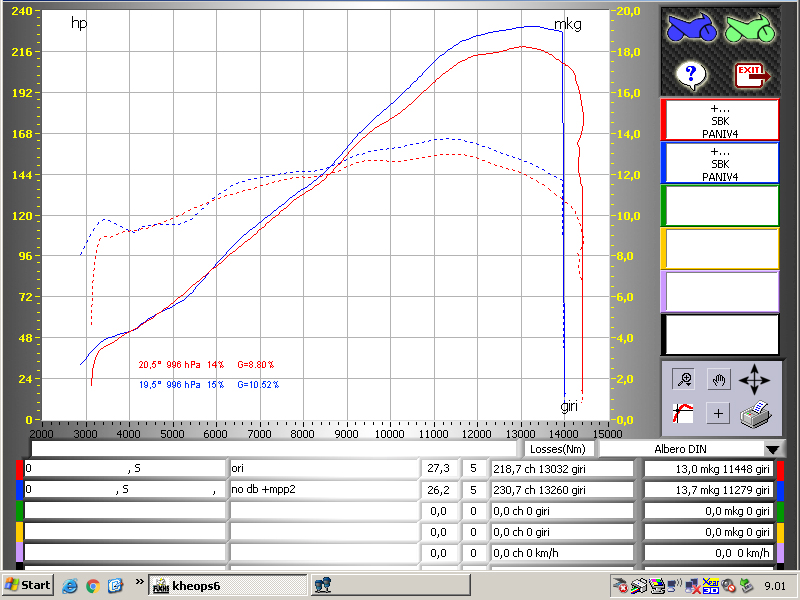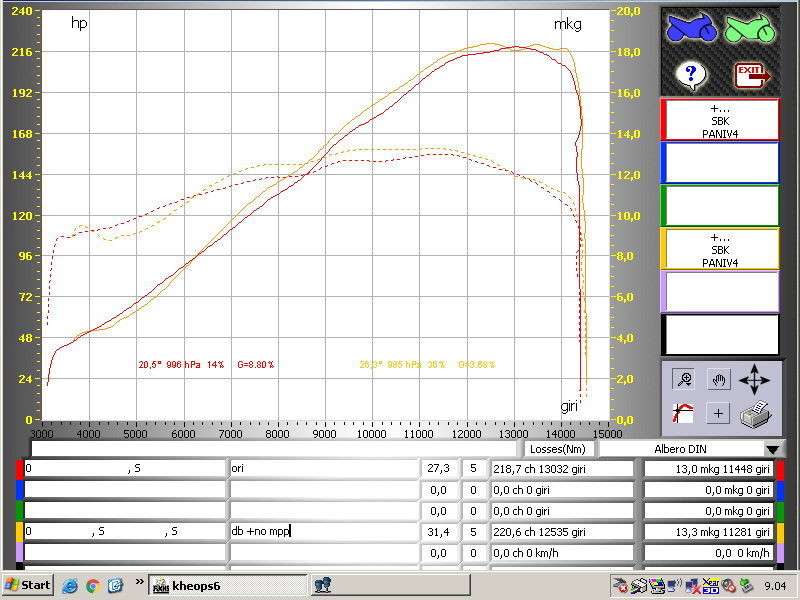 | Make | Model | Years |
| --- | --- | --- |
| ducati | panigale v4 | 2018 - 2019 |
| ducati | panigale v4 r | 2019 - 2019 |
| ducati | panigale v4 s | 2018 - 2019 |
Tags: QD, Exhaust, Twin, GUNSHOT, Exhaust, Ducati, Panigale, V4, S, R, Speciale