QD Exhaust Gunshot 2-1 3/4 system for the 2017+ Supersport
---
Brand: QD Exhaust
Product Code:

ADUC0500013

Availability:

In Stock

Stock Quantity:

6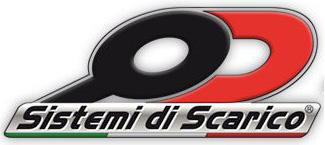 QD Exhaust Gunshot 2-1 3/4 system for the 2017+ Supersport

We are proud to present you the new GUNSHOT system for DUCATI SUPERSPORT in a single FULL RACING version!
Consists of a single titanium GUNSHOT muffler with 60mm pipe, and a Cat delete Section (So yeah, its angry!!!)
this one is a 2 in 1 that remove the exhaust valve, it is supplied with the ES-Eliminator to disable the servo motor and DB Killer
All the piping are stainless steel tig welded and as all the QD EXHAUST products are covered by 30 months warranty by activating the SERVICE CARD.
WORKS WITH THE DUCATI PANNIERS (SADDLE BAGS)
QUAT D or QD Exhausts is a world leader when it comes to creating uniquely designed high performance exhaust systems. Made in Italy since 2012.


QD products are developed to offer the highest quality and performance for Your bike.
All fasteners are made ​​of AISI 304 stainless steel laser-cut and all welds are TIG.
Exhaust systems are dimensioned and calculated using sophisticated fluid dynamics software in order to provide maximum efficiency and performance.
All products are approved E4 and supplied with a removable catalyst (where required).
| Make | Model | Years |
| --- | --- | --- |
| ducati | supersport | 2017 - 2020 |
| ducati | supersport s | 2017 - 2020 |
Tags: QD, Exhaust, Gunshot, 2-1, 3/4, system, 2017, Supersport