HP CORSE 4-TRACK Carbon Short Exhaust for Yamaha Tenere 700
---
Brand: HP Corse
Product Code:

YA4STRS7001T-AB

Availability:

1

Stock Quantity:

1

HP CORSE 4-TRACK Carbon Short Exhaust for Yamaha Tenere 700



HP CORSE has made one of the most fantastic exhaust systems for the Tenere 700. Their dyno charts show gains EVERYWHERE in the RPM range, with peak hp coming in at 3.39 hp more than stock, and 1.74 more tq more than stock.


Purity of design, 4-TRACK R whith DBK is dedicated to the Maxi Enduro, the Sport Touring/Adventure and Crossover of last generation, the new 4-TRACK R discharger loves the thrill of the great spaces and the roads that go beyond the horizon.


Designed in the R & D Center of Bologna, the new HP CORSE creature is born strong, able to withstand the most demanding situations and to the many km ridden to accompany motorcyclists through the roads and paths, mountain steps, deserts all over the world.


Tested for more than a year on the bench and on the most demanding routes, the new HP CORSE exhaust assures reliability and improved performance than all the original mufflers that replaces in particular way the low and midrange regimens.


HP Corse 4-TRACK R is light, it has an octagonal shaped bottom, it has an hydroformed spout and a silencer body with a laser engraved logo.


APPROVED EURO 4 (UE) nr. 134/2014 e 2016/1824 G.


Available in three different materials: titanium, satin steel, and ceramic black stainless.


Features include:

Light weight: Titanium 3.2 kg, Satin 3.6 kg




Directive and Rule of the European Parliament (UE) nr. 134/2014 and 2016/1824 G

Weight: Titanium 3.2 kg, Satin 3.6 kg
HP: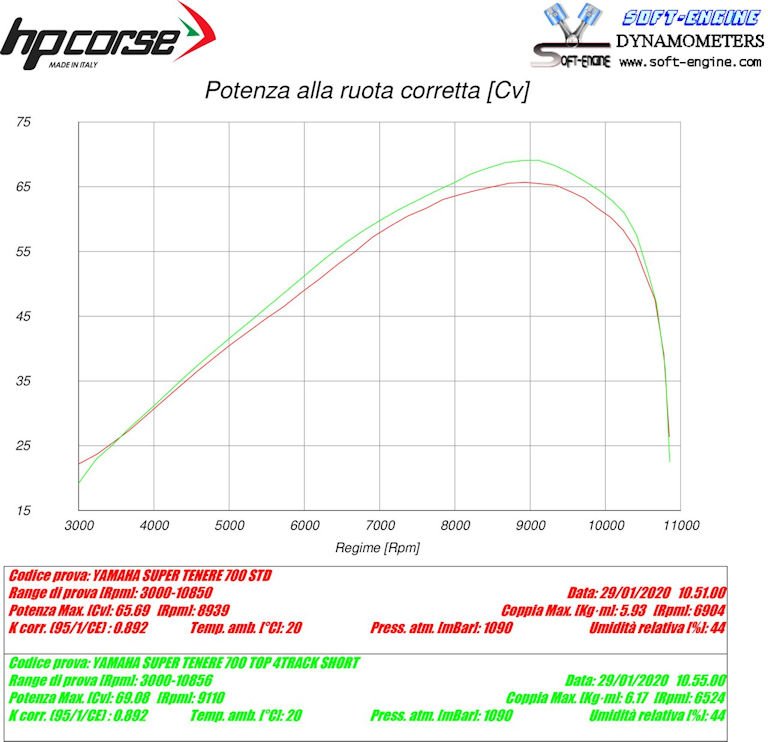 TQ: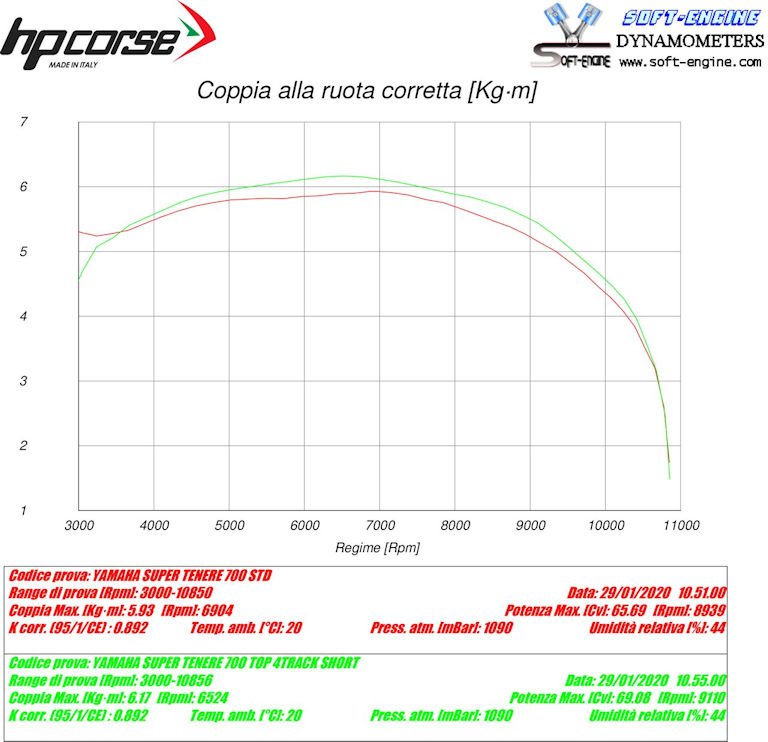 | Make | Model | Years |
| --- | --- | --- |
| yamaha | tenere 700 | 2019 - 2022 |
Tags: HP, CORSE, 4-TRACK, Carbon, Short, Exhaust, Yamaha, Tenere, 700