Beringer Aeronal THIN TRACK Iron Rotor - Offset Profile
---
Brand: Beringer Brakes
Product Code:

BRGR-GFNTR

Availability:

4-6 Weeks

Stock Quantity:

0

MOTO GP QUALITY, WITHOUT THE MOTO GP COST!!!
NOTE: YOU MUST SPECIFY MAKE, MODEL, AND YEAR WHEN ORDERING THESE

Beringer's AERONAL Rotors Offer Race Level Performance, Weight savings, and Strength / Durability, while allowing you the freedom to order a system that is specifically engineered to meet your demands.
Carrier is made from Lightweight Billet aluminum and available in 12 different finishes.

Ductile Iron full-floaters provides a higher coefficient of friction over stainless, with more feel and feedback at the brake lever. But get them wet – they're going to rust. If you're a fair weather rider, then it's a non-event and not an issue. However, if you ride distances where inclement weather is a definite possibility, you're better off with Stainless steel Version

Will these Fit my bike? If your Rotors are OFFSET (where they mount is not in the same place as where the rotor blade rides)... not Flat then yes these will fit. if your rotors Flat (where they mount is inline with where the rotor blade rides) then you need the Flat rotors instead.

Colors: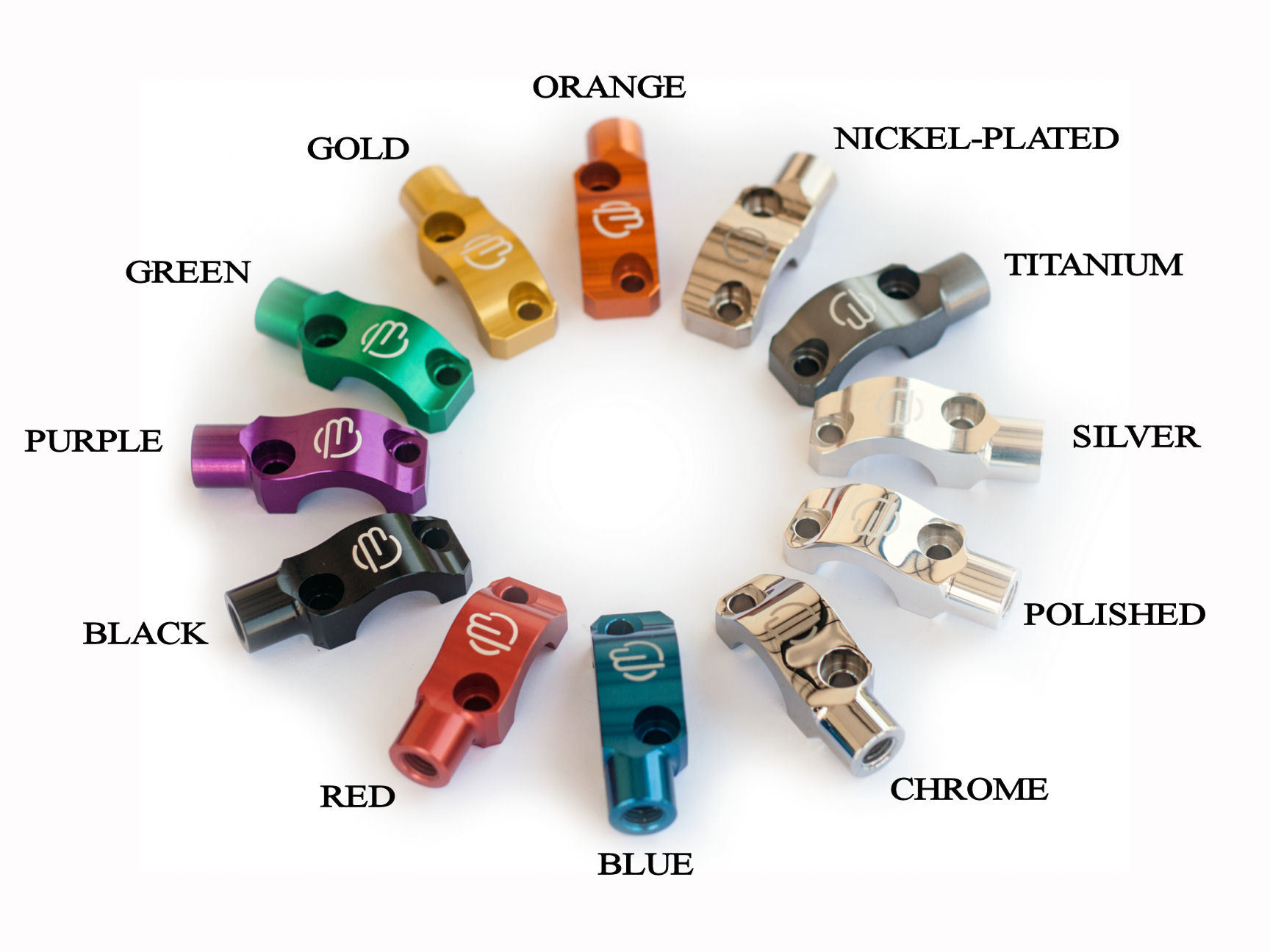 Tags: Beringer, Aeronal, Iron, Rotor, Offset, Profile, THIN, TRACK