EBC Brakes EPFA Sintered Fast Street and Trackday Pads Front - EPFA447HH
---
Brand: EBC Brakes
Product Code:

EPFA447HH - Front

Availability:

2-3 Days

Stock Quantity:

0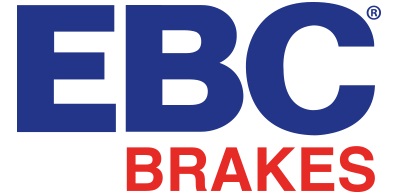 This listing is for one package of EBC Brake Pads. One package = one caliper. If your bike has dual calipers please order 2 sets.
The USA-made EBC Brakes™ EPFA Sintered Pads for Fast Street and Trackday is a premium long life street pad with improved fade resistance and heat cycling and improved noise characteristics. EPFA is a great pad for heavy streetbikes, cruisers and faster superbikes as well as intermittent track use.
The compound is based on the EBC Brakes™ top selling Double-H™ sintered material with extra friction stabilising additives for improved brake effect and heat cycling. Many pads feature double segment pad technology which reduces flexing of the backplate and gives better venting to the pad.
These pads are German TÜV tested and have ABE certification making them suitable for street use as well as being ideal for occasional Trackday riding.
If you require a pad purely for track use we recommend the GPFAX range.
Attributes:
Suitable for Superbike, Street and Trackday brake pad
ECE R 90 approved and TÜV tested
Extremely high performance brake effect and longevity
Superb braking in wet or dry conditions
Product Video: Click here
STATEMENT ON RACE USE OF EBC BRAKES®
Racing is a dangerous sport and EBC wishes to advise all users that any and all liability using any EBC products for any kind of Motorsport, track day event or racing lies purely and exclusively with the user. There is no liability or guarantee nor responsibility accepted by EBC Brakes® or its affiliates or officers for incidents or costs occurring in such race use.
Warning:
EBC Brakes do NOT recommend or endorse metal matrix, ceramic or composite discs and EBC brakes pads are NOT compatible with these and will cause DISC damage. If in the years to come this changes, this message will be modified.
| Make | Model | Years |
| --- | --- | --- |
| aprilia | rsv4 factory | 2009 - 2012 |
| aprilia | rsv4 factory aprc | 2013 - 2015 |
| aprilia | rsv4 r | 2009 - 2012 |
| aprilia | rsv4 r aprc | 2011 - 2012 |
| bmw | hp2 sport | 2008 - 2011 |
| bmw | hp4 | 2013 - 2014 |
| ducati | 1098 | 2007 - 2008 |
| ducati | 1098r | 2008 - 2009 |
| ducati | 1098s | 2007 - 2008 |
| ducati | 1198 | 2009 - 2012 |
| ducati | 1198s | 2009 - 2010 |
| ducati | 1198sp | 2011 - 2012 |
| ducati | 1199 panigale | 2012 - 2014 |
| ducati | 1199 panigale r | 2013 - 2017 |
| ducati | 1199 panigale s | 2012 - 2014 |
| ducati | 1299 panigale | 2015 - 2017 |
| ducati | 1299 panigale s | 2015 - 2017 |
| ducati | 848 evo | 2010 - 2013 |
| ducati | desmosedici rr | 2008 - 2008 |
| ducati | diavel | 2011 - 2018 |
| ducati | diavel 1260 | 2019 - 2019 |
| ducati | diavel 1260 s | 2019 - 2019 |
| ducati | diavel amg | 2012 - 2013 |
| ducati | diavel carbon | 2011 - 2015 |
| ducati | diavel cromo | 2011 - 2014 |
| ducati | diavel strada | 2013 - 2015 |
| ducati | hypermotard 1100 evo | 2010 - 2012 |
| ducati | hypermotard 1100 evo sp | 2010 - 2013 |
| ducati | hypermotard 1100s | 2007 - 2009 |
| ducati | multistrada 1200 pikes peak | 2016 - 2017 |
| ducati | multistrada 1200s | 2010 - 2010 |
| ducati | multistrada 1200s d air | 2016 - 2017 |
| ducati | xdiavel | 2016 - 2019 |
| ducati | xdiavel s | 2016 - 2019 |
| honda | cbr1000rr sp | 2014 - 2017 |
| ktm | 1190 rc8 | 2008 - 2012 |
| ktm | 1190 rc8 r | 2009 - 2014 |
| ktm | 990 smr | 2009 - 2011 |
| mv agusta | brutale 1078 rr | 2008 - 2009 |
| mv agusta | brutale 1090 rr | 2010 - 2014 |
| mv agusta | f4 | 2010 - 2014 |
| mv agusta | f4 r | 2012 - 2014 |
| mv agusta | f4 rr | 2012 - 2014 |
| triumph | daytona 675r | 2011 - 2012 |
| triumph | speed triple r | 2013 - 2018 |
| triumph | speed triple rs | 2018 - 2019 |
| triumph | speed triple s | 2016 - 2019 |
| triumph | thruxton r | 2016 - 2019 |