Furygan Arrow Textile Jacket
---
Brand: Furygan
Product Code:

6188

Availability:

2-3 Days

Stock Quantity:

0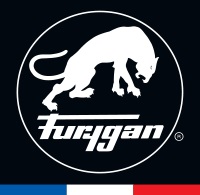 Main external material : polyester for abrasion resistancy.
Available in a large choice of colours, the arresting Furygan Arrow makes you want to get riding. You'll be turning heads, that's for sure. But it also sports all the key features needed in a bike jacket.
Care Instructions:
- Always let your garment air dry after use. Never sun-dry it or put it directly in contact with a heating source as it could lead to a premature discolouration or irreversibly damage the waterproof membrane of products featuring this membrane.
- Do not store your jacket/trousers in a bag or in an airtight container. Humidity can damage the garment.
- Clean your garment on a regular basis (once a month) with a damp sponge, and mild detergent (i.e. household soap).
- If required you can wash the inside of your garment as follows:
Remove all the protectors as well as all the removable liners.
Fasten the zips and velcro.
Hand-wash your jacket/trousers inside out with a mild detergent and tepid water (30°c).
Slow-spin dry your garment in your washing machine, with low speed and still inside out to avoid damages on the external protection shells (600 rpm maximum).
Air dry in the shade, with a container below.
- Do not iron.
- You can use a waterproofing spray on your garment as it makes the material more resistant to water as well as to dirt.
- Removable thermal inserts can be washed in the washing machine with a wool washing liquid, on a delicate cycle, 30°c maximum and a medium spin drying (800 rpm maximum).
- No dry cleaning.
Useful Links: