Shoei X-Fourteen Marquez Black Concept
---
Brand: Shoei
Product Code:

77-12271

Availability:

2-3 Days

Stock Quantity:

0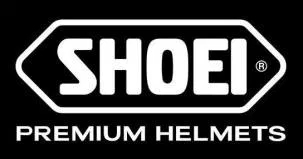 X-Fourteen Marquez Black Concept TC-1
This Helmet is SUPER RARE and SUPER COOL!!! We received 1 for a local customer on January 4th and everybody agrees it is totally bad-ass!
If you like Shoei Helmets, if you like Marc Marquez, or if you just flat out love epic paint jobs, BUY this helmet.

The difference between a race win and second-place finish can be decided by mere milliseconds, which is precisely why World Champions like Marc Marquez choose the all-new SHOEI X-Fourteen to help shave time off of every lap. Track certified by the fastest rider on the planet, the X-Fourteen is a proven race weapon for those who aren't willing to sacrifice a single detail when it comes to high-end performance. Like the handcrafted race bikes that dominate MotoGP's premiere racing circuits, every detail of the X-Fourteen was carefully designed, tested and fine-tuned until this final, uncompromised masterpiece was born. The X-14—When milliseconds count.