Furygan AFS-19 Leather Glove
---
Brand: Furygan
Product Code:

4414

Availability:

2-3 Days

Stock Quantity:

0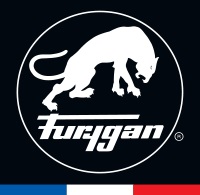 Palm 100% goat leather, for softness and comfort.
The new generation of AFS (Air Flow System) put the stress on the quality of the ventilation as well as the ergonomy. Already well known for these features, the new AFS is now creating a new standard thanks to new protection shells, specifically designed by Furygan's Motion Lab to maximise the air flow inside the glove.
Care Instructions:
- Always let your garment air dry after use. Never sun-dry it or put it directly in contact with a heating source.
- Do not spin the gloves.
- Never store the gloves in your helmet, in a bag or in an airtight container.
- Clean your garment on a regular basis (once a month) with a brush, a damp sponge, and mild detergent (i.e. household soap). Let air dry and, for leather gloves only, it is possible to wipe them with a little bit of cleansing milk (i.e. baby cleansing milk) with a soft cloth to nourish the leather, preserve its flexibility and avoid premature drying of the material.
- You can use a waterproofing spray on your gloves as it makes the material more resistant to water as well as to dirt.
- Do not machine wash. Do not tumble dry.
- Never turn your gloves inside out.
- No dry cleaning.
Useful Links: