Thermal Technology Tire Warmers - EASY
---
Brand: Thermal Technology
Product Code:

TE_EASY_OSFA_B

Availability:

4-6 Weeks

Stock Quantity:

0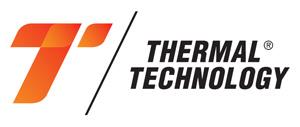 EASY - Easy and Functional.
Made in the EU, these easy to use tire warmers heat to 85° Celsius and still feature the same carbon fiber resistors and high build quality you expect from Thermal Technology - the choice of Champions!
Technical Data:
Standard 110V US power supply
Carbon Fiber Resistors
Heating regulation with bimetallic thermostat 85°C
Polyester external fabric
Insulation with reflective layer
Heating element with trasversal shape
Cotton internal fabric
Available in One size, Bluish Gray color only.
Tags: Thermal, Technology, Tire, Warmers, Easy