Kendon Dual Ride-Up SRL Folding Motorcycle Trailer
---
Product Code:

BB207RU

Availability:

1-2 Weeks

Stock Quantity:

0

Dual Rail Ride-Up SRL Stand-Up™ Motorcycle Trailer for Cruisers, incl. Harley, Goldwings and Sport Bikes.
Loading Capacity:
2,000 lbs
Standing Height:
93½ inches
The Kendon Dual-Rail Ride-Up SRL Folding Stand-Up™ Motorcycle Trailer is the flagship of the Kendon line. Designed to perform and built to last, this trailer is the perfect combination of form and function in one excellent, space-saving package.When in use, the Dual-Rail Ride-Up trailer provides ride-on loading capabilities, carrying capacity of up to two full-size motorcycles and Kendon's renowned towing performance.When in storage, this trailer takes up about the same space as a standard bedroom dresser or chest of drawers.
Two-Bike Ride-Up SRL Folding Stand-Up™ Motorcycle Trailer Features at a Glance

Suspension Reactive Loading frame geometry technology
Extra-wide, three-piece, folding loading ramp
Rear section extension and over-the-axle foot extensions for foot placement throughout loading/unloading
Two removable rails with integrated front wheel chocks
Full 2,000 lb. carrying capacity for up to two full size bikes or cargo use


Kendon Patented Trailer Chassis Design

Fully customize your trailer the way you want it at NO extra cost.** Select from a range of color options and four alloy wheel styles. Can't choose just one color? Choose two! You can select a one or two-tone color option to make your trailer stand out from the crowd.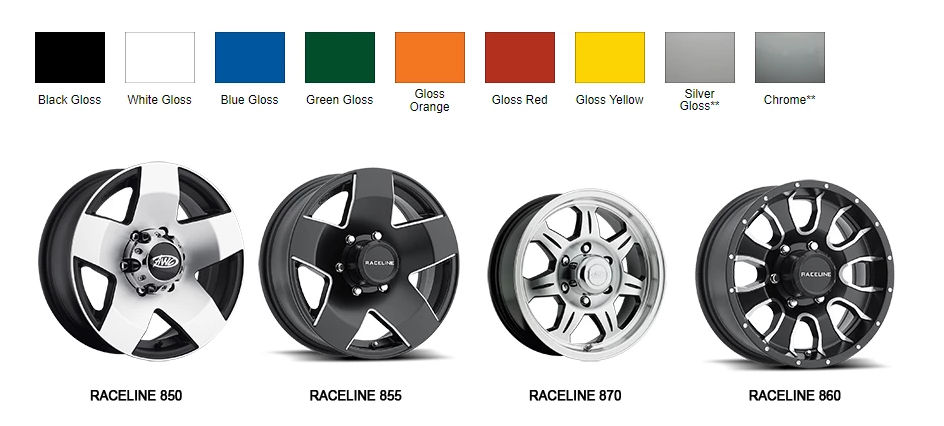 Ride-on capabilities

Thanks to our Suspension Reactive Loading (SRL) frame geometry and suspension design you can ride your bikes onto the trailer, making it much easier to load heavy, full-size bikes. As you ride your bike onto the trailer the suspension compresses under the weight of the bike, virtually eliminating the ramp-to-trailer apex. Once the bike is loaded, the suspension springs back up and levels the trailer.


Safety first

Our Ride-Up models feature wider loading ramps, wider rear sections, and foot extensions to provide safe foot placement when you ride the bike onto or back the bike off of the trailer.
Room for two

The Dual-Ride-up trailer features a wide expanded metal/diamond plate deck area designed to hold up to two full-size bikes such as Harley-Davidsons, GoldWings, K1600s, adventure bikes, etc. The heavy-duty torsion-bar axle and hub combination give the Dual-Rail its full 2,000-lbs. carrying capacity. When carrying only one bike, the independent torsion suspension allows for loading on either side of the trailer. Optional center rail trailer accessories
are available for towing a motorcycle in the center of the trailer.
The Dual-Rail SRL Ride-Up Folding Stand-Up™ Motorcycle Trailer is truly a work of art. It combines ride-on convenience and safety with a lightweight, user-friendly, space-saving design. Designed for bikes of all sizes and riders of all styles, this is the trailer for you no matter what or where you ride.
Standard Features on Kendon Folding Stand-Up™ Trailers

Patented Independent torsion bar suspension
Integrated swivel casters for easy maneuverability in storage; allow for full 360-degree movement when on casters
Lightweight design and construction for simple, one-person operation
13-inch aluminum wheels with radial tires; your choice of rim style!
Industrial-grade powder coating finish; choose your color for a truly unique trailer to match your style and vehicles**
Kendon's legendary towing performance
Handcrafted in California; Made in USA
3-year and 5-year Factory Extended Warranty available
Dimensions
90 × 25 × 98 in
SPECS
Model: Dual Rail Ride-Up SRL Trailer
Part Number: BB207RU
UPC: 608415711506
Standard Color: Black
Paint/Coating: Powder Coated
Frame Material: Steel Tubing
Deck Area: 60″ x 84″
Deck/Platform Type: Aluminum Diamond Plate (.063 Gage)/Expanded Metal
Deck/Platform Height: 13″
Weight: 450 lbs.
Load Capacity: 2,000 lbs.
Maximum Length: 123″
Width: 86″
Standing Depth: 27″
Standing Height: 93½"
Length from Front Tire to Rear Axle: 95-98″ (Max Bike Measurement)
Width Between Fenders: 71″
Width Between Rails: 40″ center-to-center (removable)
Ramp: 1 ramp, 42″ x 33″ (included)
Wheel/Tire Size: ST175/80R13 – 13″/Radial
Wheel/Rim Type: 8-Spoke Chrome/Steel
Wheel Bolt Pattern: 5-on-4½"
Hitch Class: Class 2 or Higher (recommended)
Hitch Height: 19″ – 21″
Coupler/Ball Size: 2″
Coupler: Requires 2″ Ball
Electrical Connector: 4-Pin Flat
Suspension Type: Independent Torsion Suspension
Suspension Mounts: Double Mounting Brackets
End-Units/Hubs: Removable Spindle – SuperLube
Tongue Weight: 10% – 15% of Total Load Weight (approximate)
Transportation Capabilities: Up to two (2) Cruiser, Sport, Adventure Touring, Dual Sport and/or Dirt Bikes and/or Cargo
Disclosures
Note:
1.) Manufacturer's Suggested Retail Price (MSRP) excludes destination freight charges, tax, title, license, handling, dealer fees and optional equipment.
2.) Maximum Length refers to the unfolded/open trailer length measured from the front of the coupler to the back of the rear folding section.
3.) Max bike measurement is measured from the front of the motorcycle's front tire to the center of the rear axle.
4.) 5-Spoke Aluminum Wheel with Radial Tire upgrade is available for all Kendon trailers.
5.) Hitch Height refers to the standard hitch height, which may vary with vehicle, trailer, and load. Trailer should be level in tow. Check carefully before towing.
6.) Due to the vast number of different vehicles, trailer applications, capabilities and functions may vary. Please contact Kendon with your specific application to ensure the product fits your needs.
Photos shown are representational photos only. Kendon reserves the right to technical changes and model changes. Models shown equipped with standard equipment only. Optional equipment not included. Accessories are optional. This Site and all the information it contains is provided for information purposes only on an "as is" basis and could include technical, typographical or other errors. In certain areas, the information provided may represent an opinion or judgment. Kendon, information providers and their agents make no warranties, representations, or guarantees of any kind, express or implied, including but not limited to, accuracy, currency, or completeness, the operation of the Site, the information, materials, content, availability, and products. To the extent permitted by applicable law, Kendon disclaims all warranties, expressed or implied, including but not limited to, implied warranties of merchantability and fitness for a particular purpose.
Color
Gloss Black, Gloss White, Gloss Blue, Gloss Orange, Gloss Red, Gloss Yellow, Gloss Green, Silver**, Chrome**
Rim Style
Chrome Steel, Aluminum Raceline 850, Aluminum Raceline 855, Aluminum Raceline 870, Aluminum Raceline 860
Note:
*Free freight to contiguous 48 USA states via standard LTL ground freight with delivery to a residence (liftgate included), local freight terminal or business only (must specify if business has forklift access or requires liftgate). Home delivery may not be available/not guaranteed to all locations. Home deliveries, where possible, are curb-side-only; inside delivery or additional requests may incurr additional charges.
**Additional cost may apply to non-standard and custom colors. Kendon does not guarantee 100% color match on/to vehicles.
All products are shipped FOB (Freight On Board) Placentia, California. Kendon does not guarantee shipping and/or transit times. Customer is responsible for any additional freight charges. Residential deliveries, where possible, are curb-side-only. Due to the large size and height of Kendon trailers, Kendon cannot guarantee that a trailer can be shipped and delivered to all business and residential locations throughout the United States. Due to equipment and area limitations, residential deliveries with a lift gate cannot be guaranteed to all locations. If unsure, please contact Kendon for a freight quote and to verify that a trailer can be delivered to your location. Kendon does not accept returns without an RGA (Return Goods Authorization) number. Customer is responsible for return freight. Returns may be subject to 20% restocking fee.
Tags: Kendon Dual Ride-Up SRL Folding Motorcycle Trailer, Dual Rail Trailer, Folding Trailer, made_in_usa, Motorcycle Trailer, premium-series, Stand Up Trailers